I'm so happy, I could BOUNCE!
Day 2

Fran woke me at 6AM because we thought SW flights were going on sale for our October trip, but when I checked on their website, it was postponed, not until tomorrow. So we went back to sleep and I woke again at 8AM. I did a check in with her if the idea of breakfast still sounded like a good one or if she was too tired. When I told her we could sleep for another hour at least, she liked the idea. We drowsed for a bit and at 9AM I started to get dressed. I went out to the living room to turn down the thermostat, and to my surprise there was a golf course out our windows! And there were people playing on it! I quickly stepped back into the bedroom and grabbed a towel!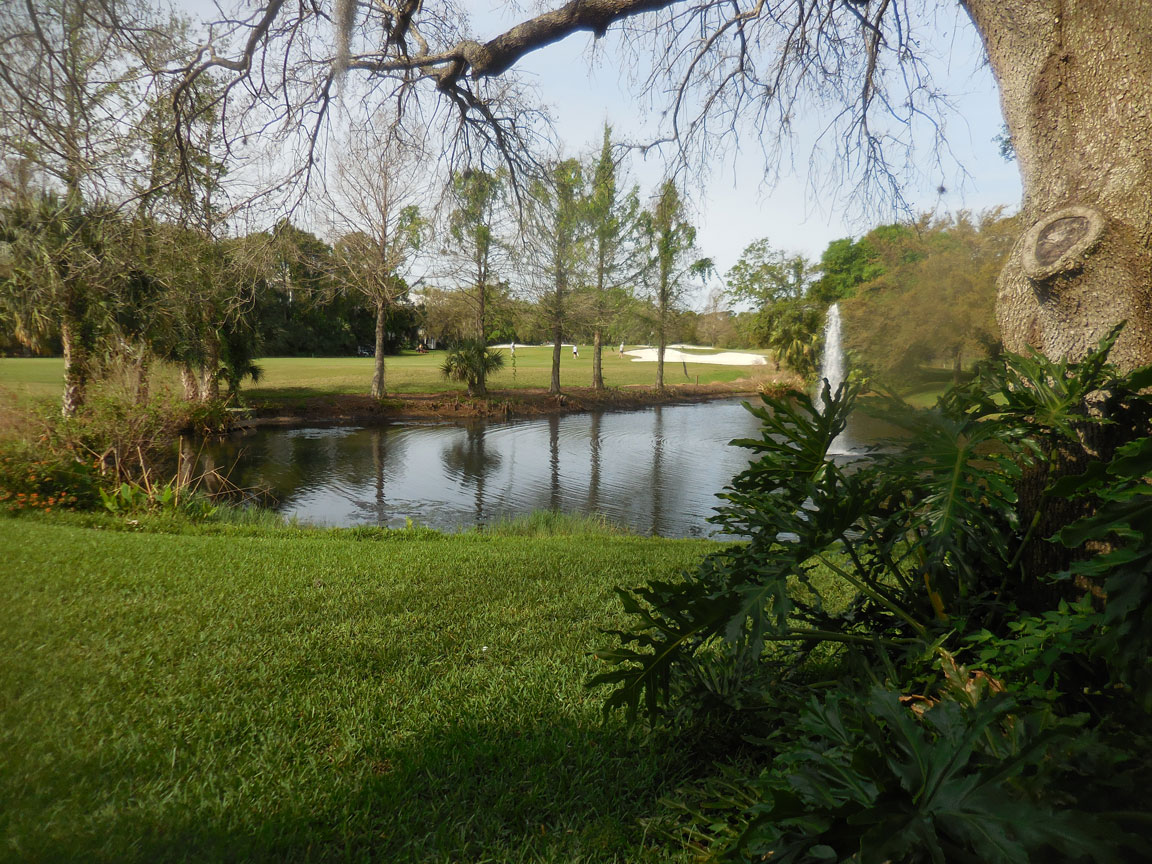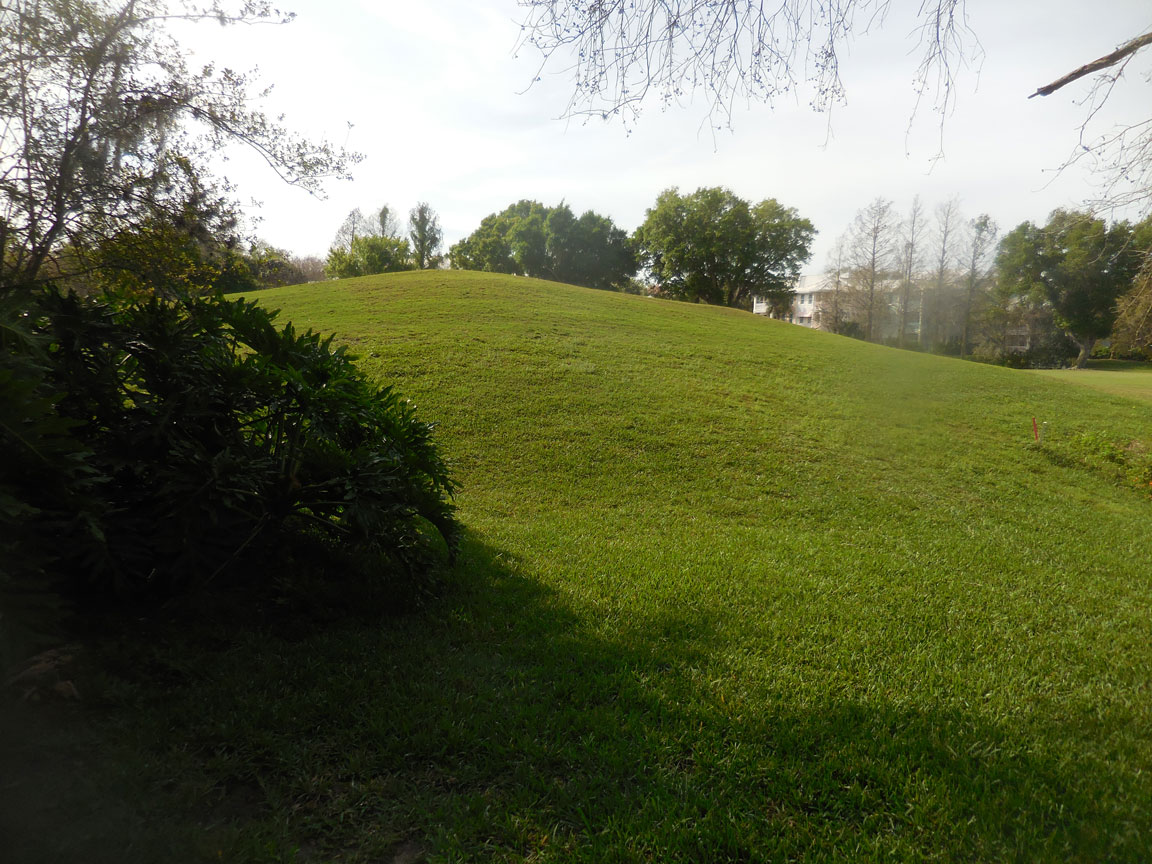 And while I was at it I snapped at daytime shot of our patio (that we never used).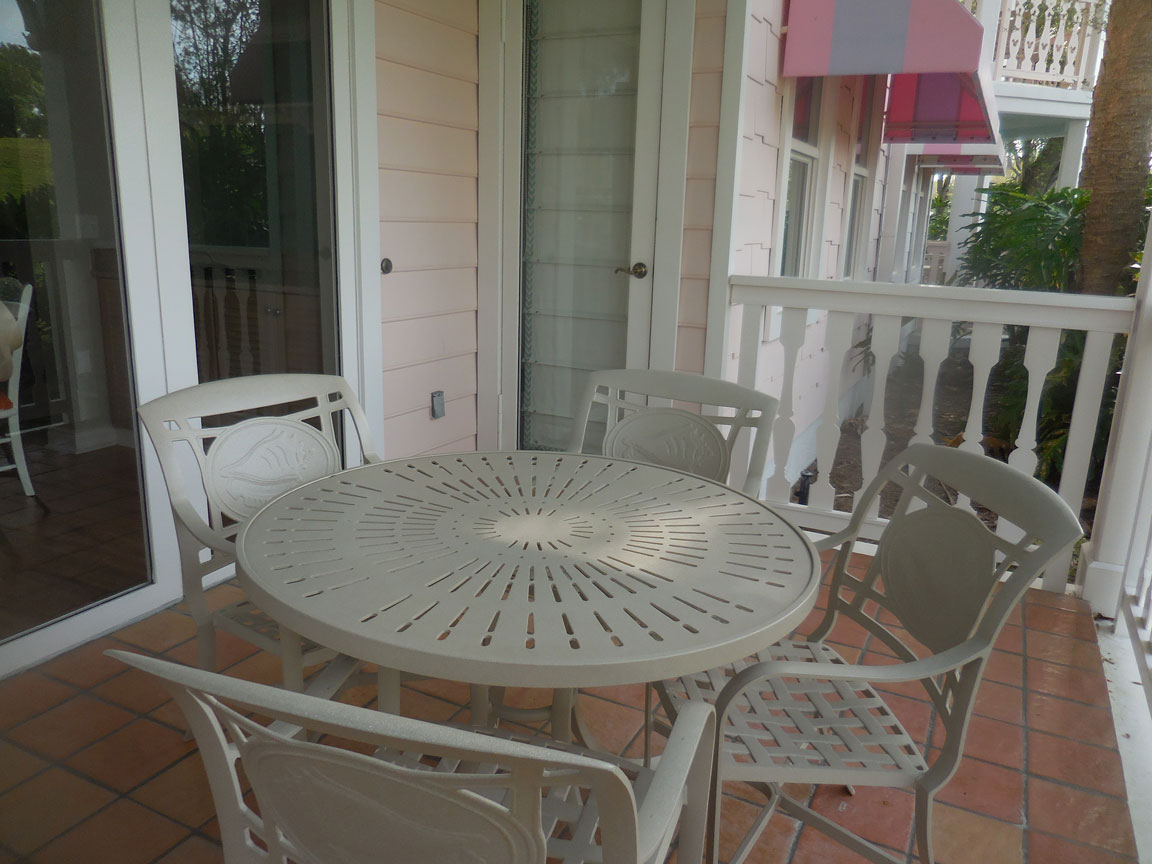 After we got dressed, we headed back to the main buildings where we had breakfast at Olivia's.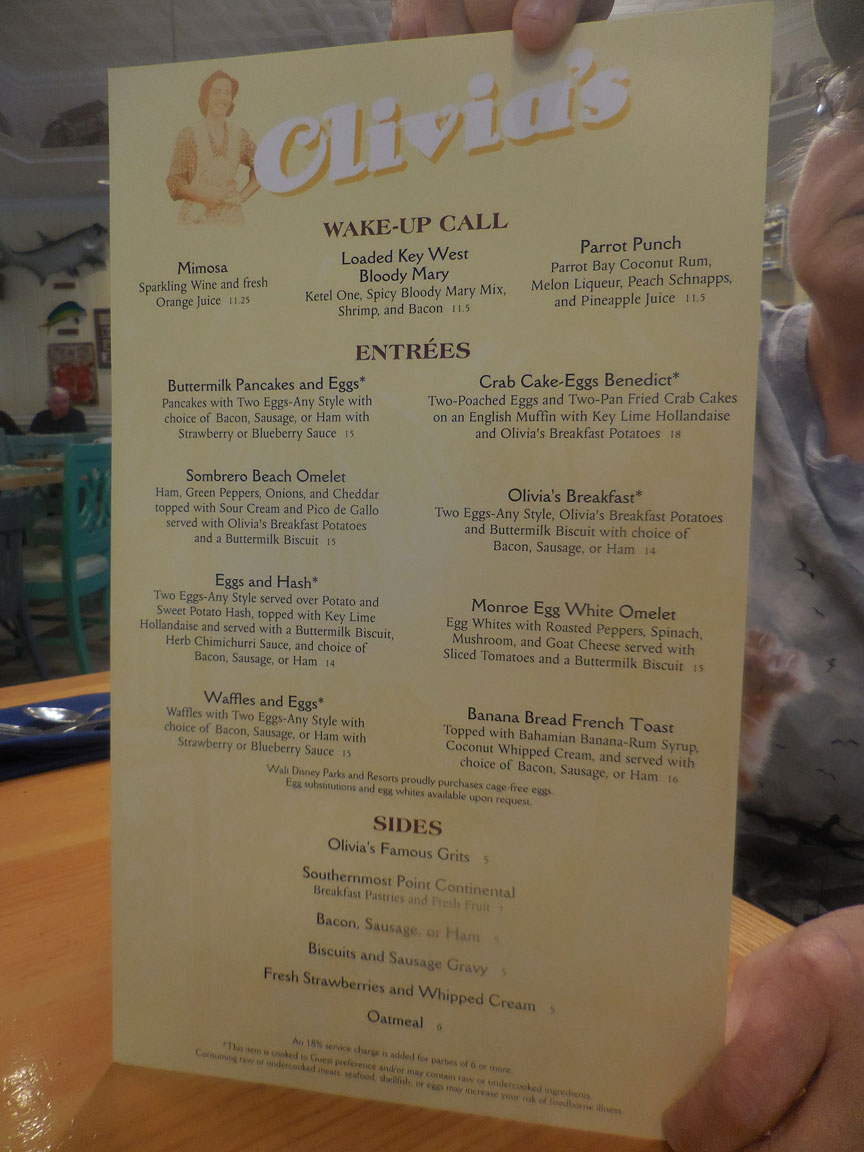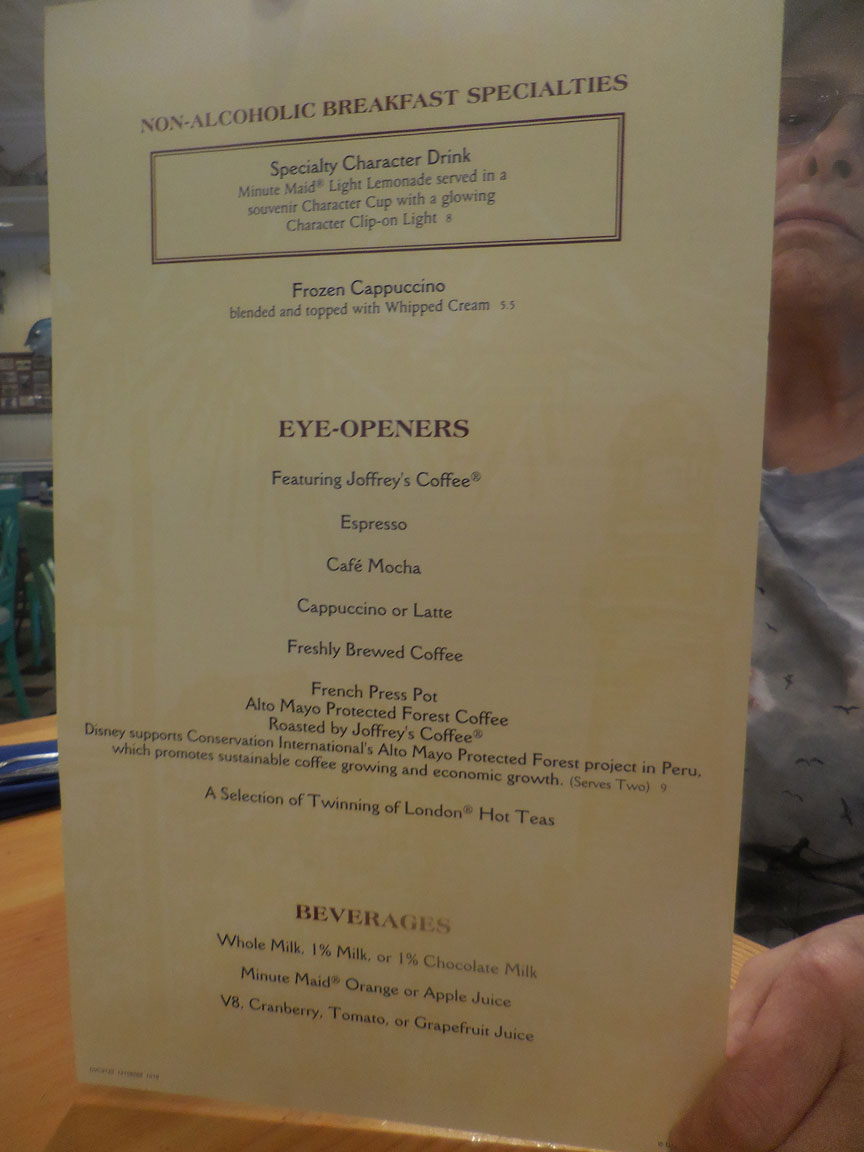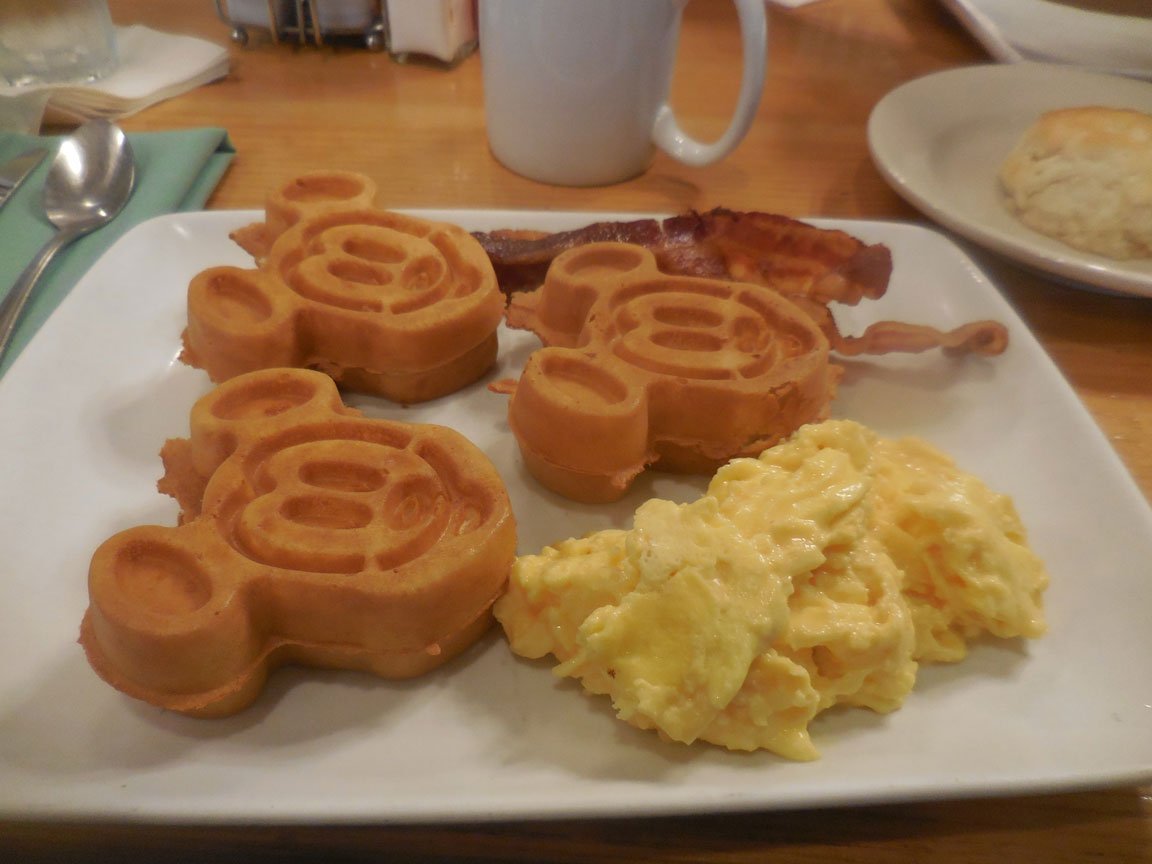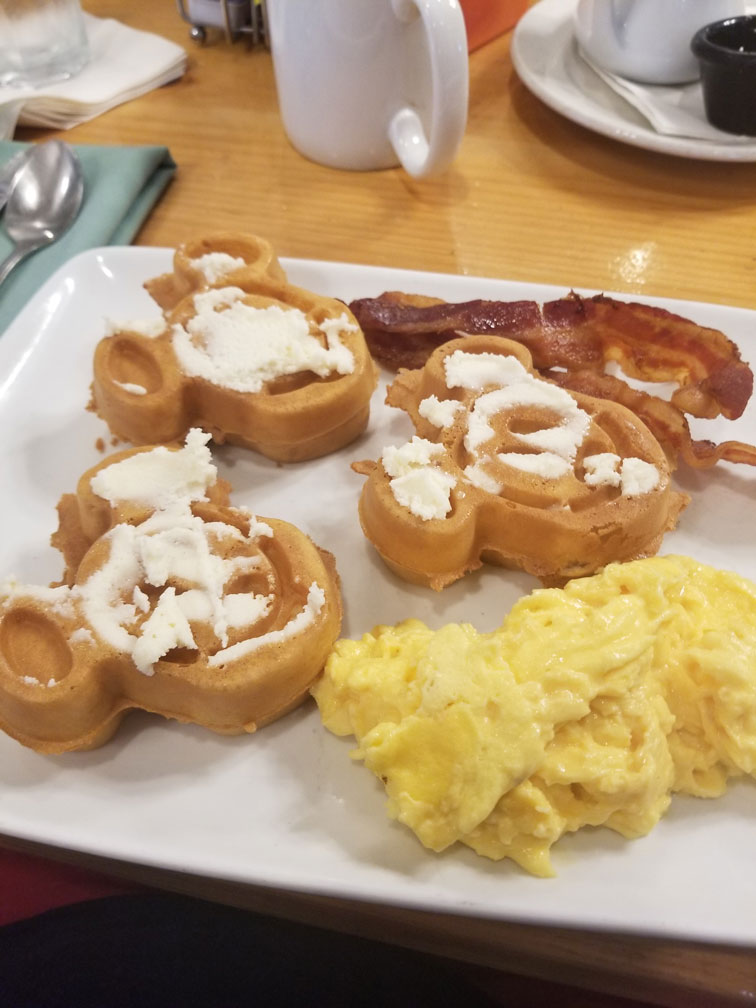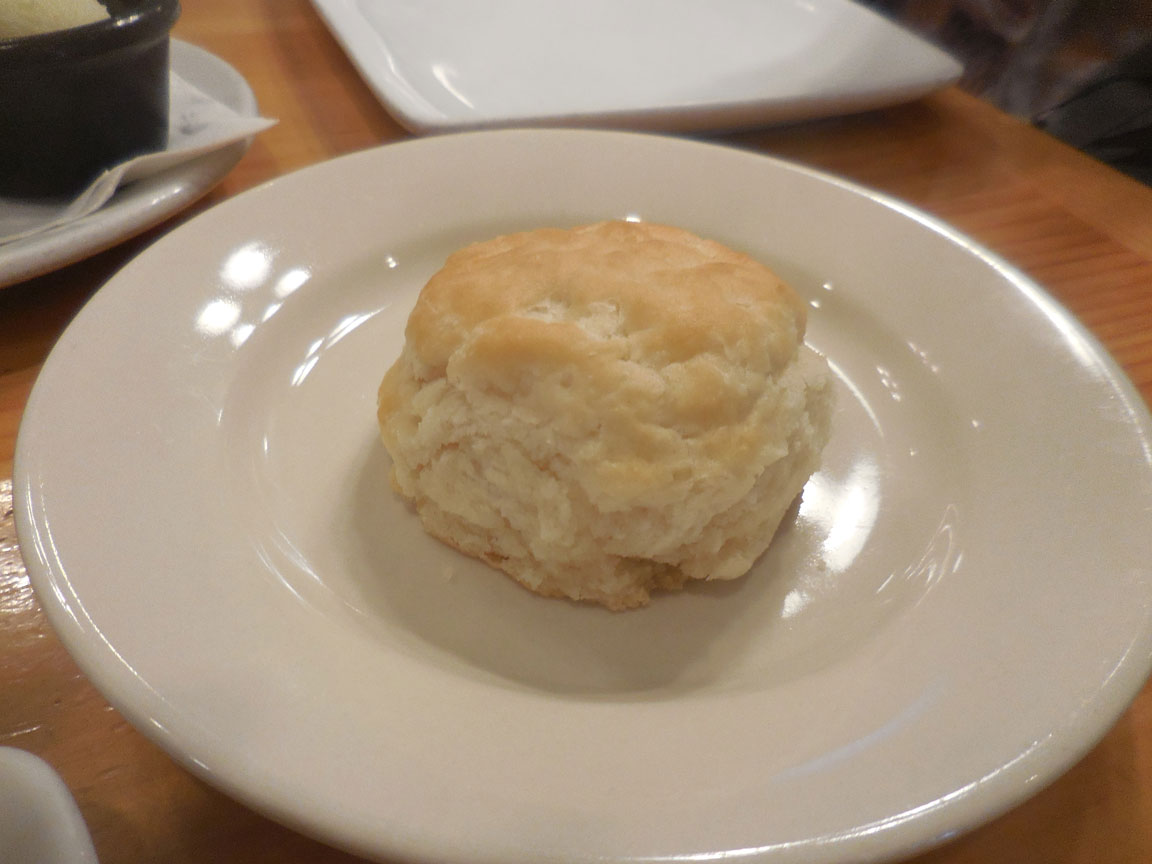 Then it was back to the room to grab my scooter.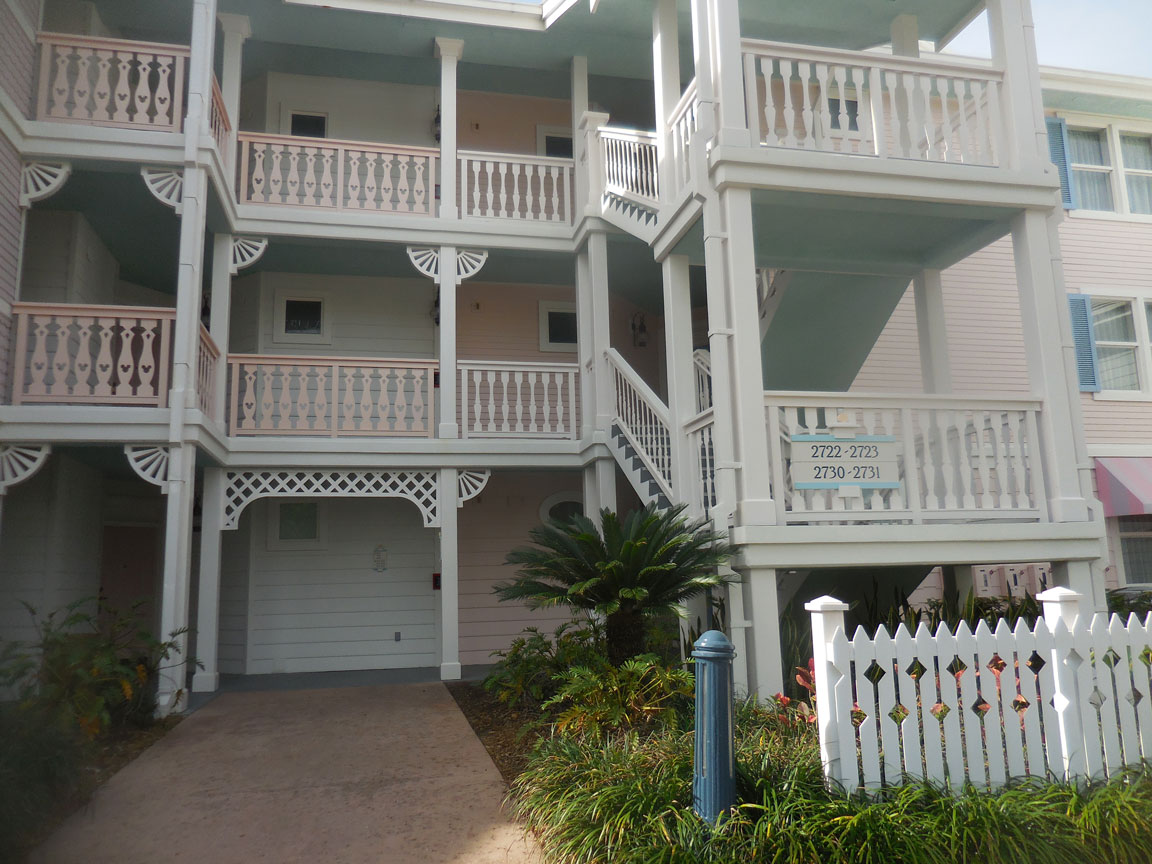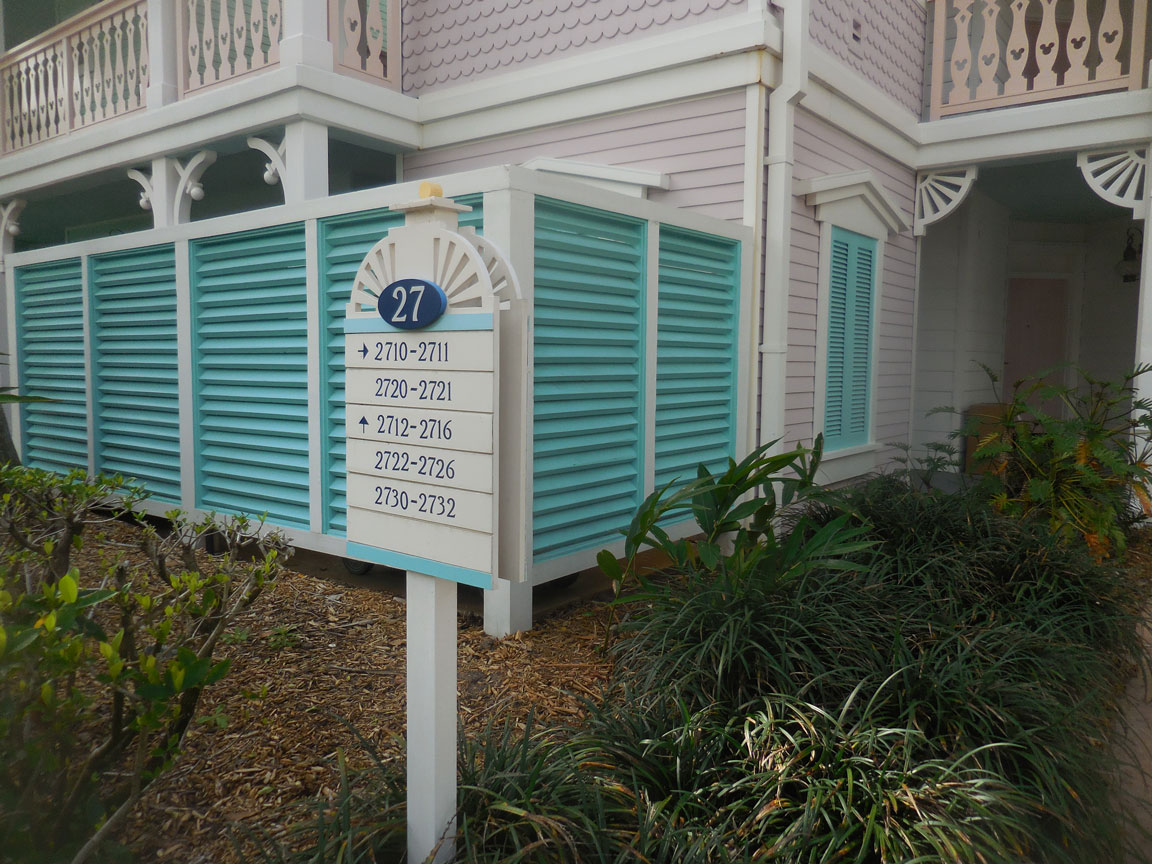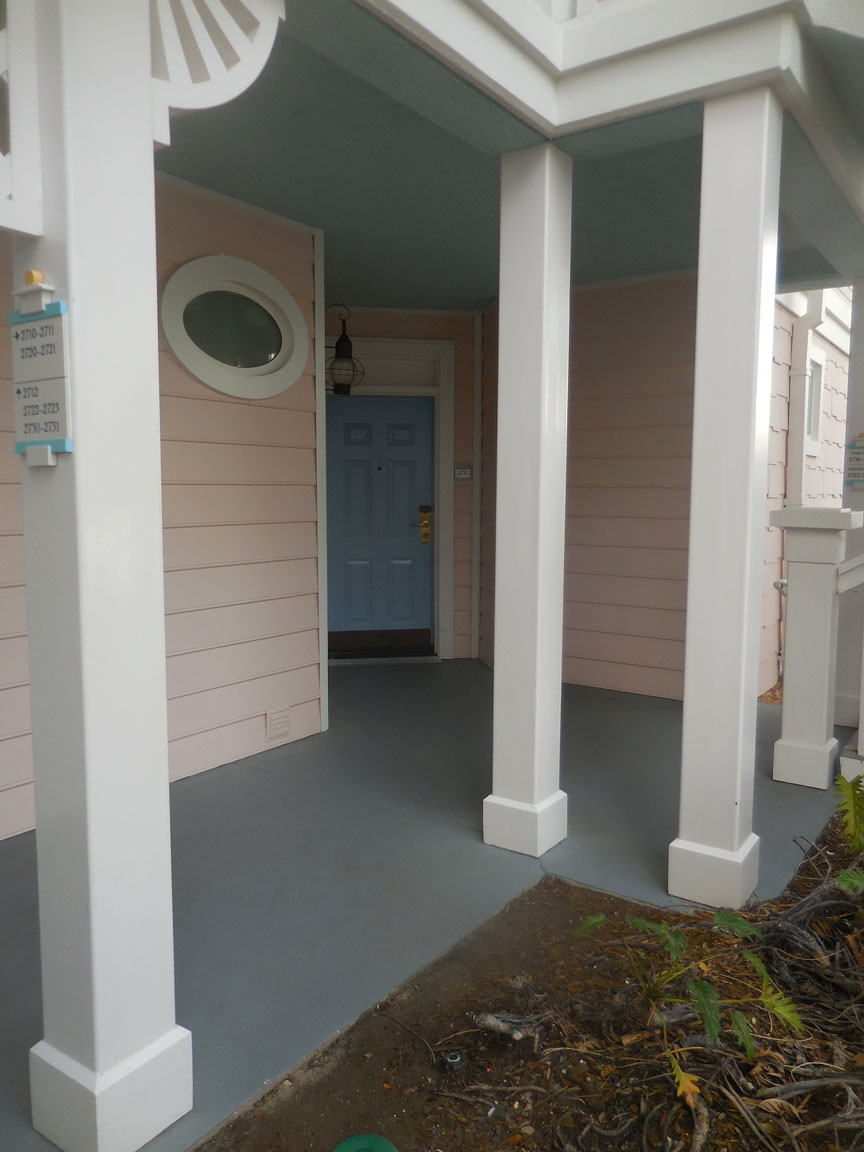 I had neglected to charge it overnight since my cord was in the suitcase and at that late hour I was kind of tired. I did get it out of the suitcase, but forgot to plug it in.

It wasn't fully charged, but it would probably do. So we headed out to the bus stop and within about five minutes a bus to Epcot came and picked us up. We had been texting Pam and she and her Mom were going to be meeting us in about an hour.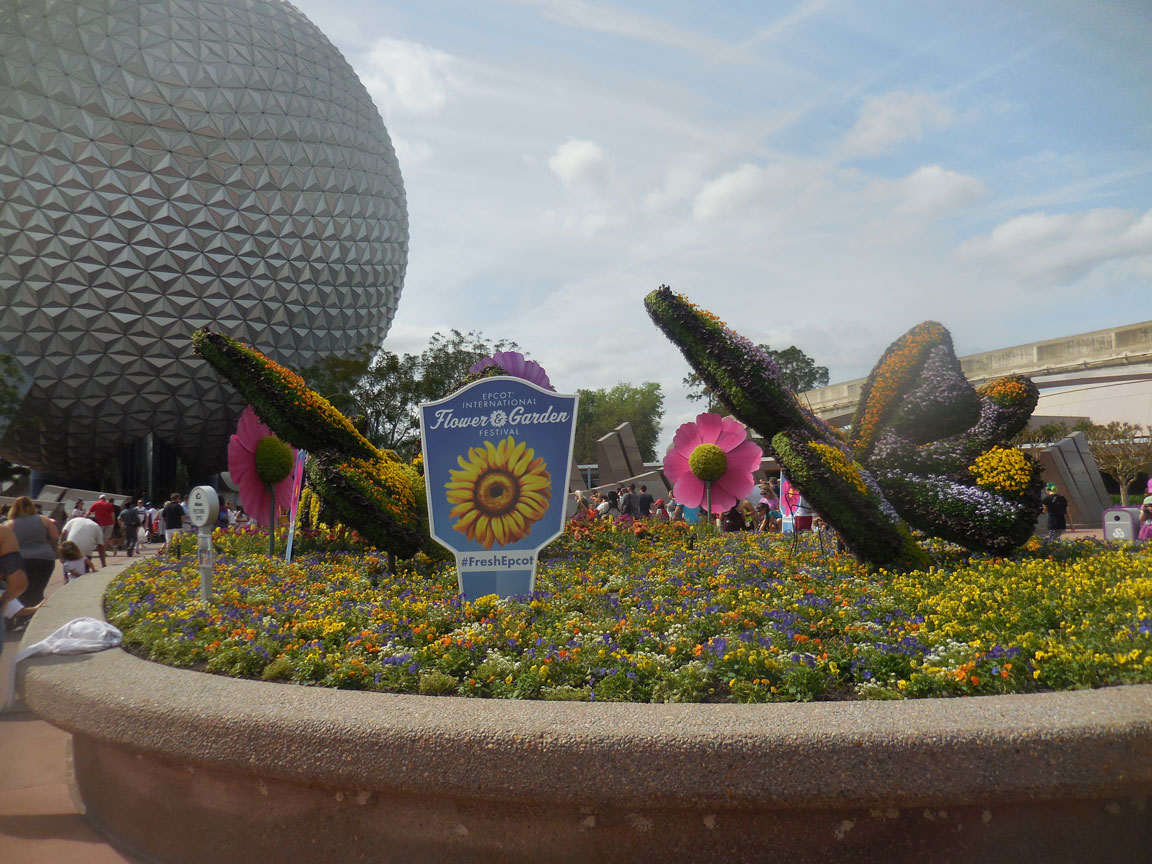 When we got to Epcot there was a line at Guest Relations so I asked Fran if she would mind if I went to ride TT while she waited and she was OK with that. My first car was a monster truck that won two out of the internal challenges but the final screen was down so I never saw if it won the overall.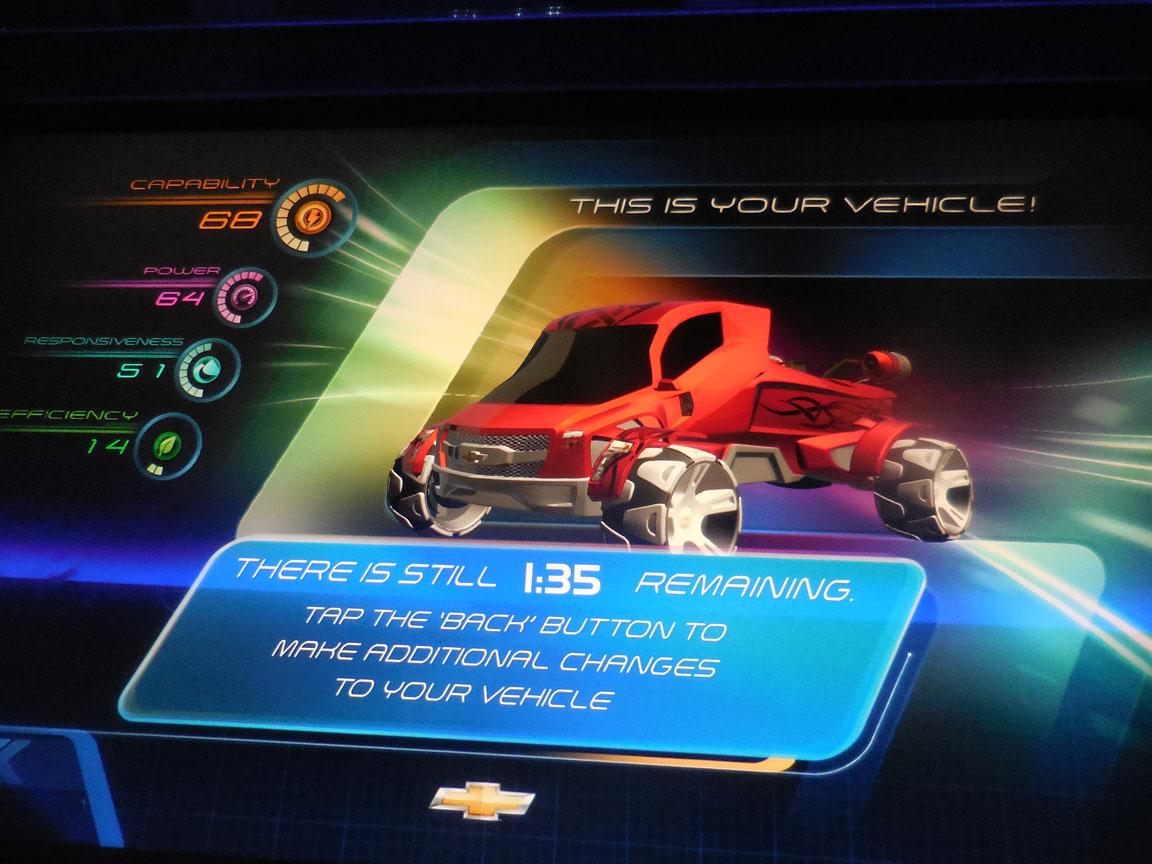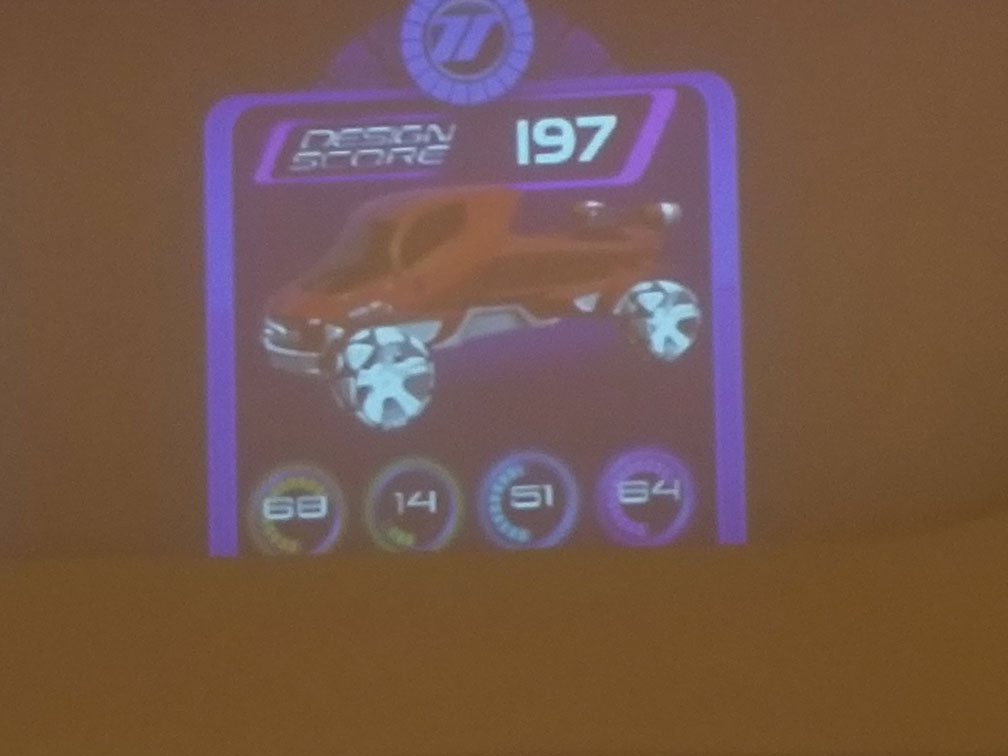 However, I was so tired from building the truck, I fell asleep during the ride.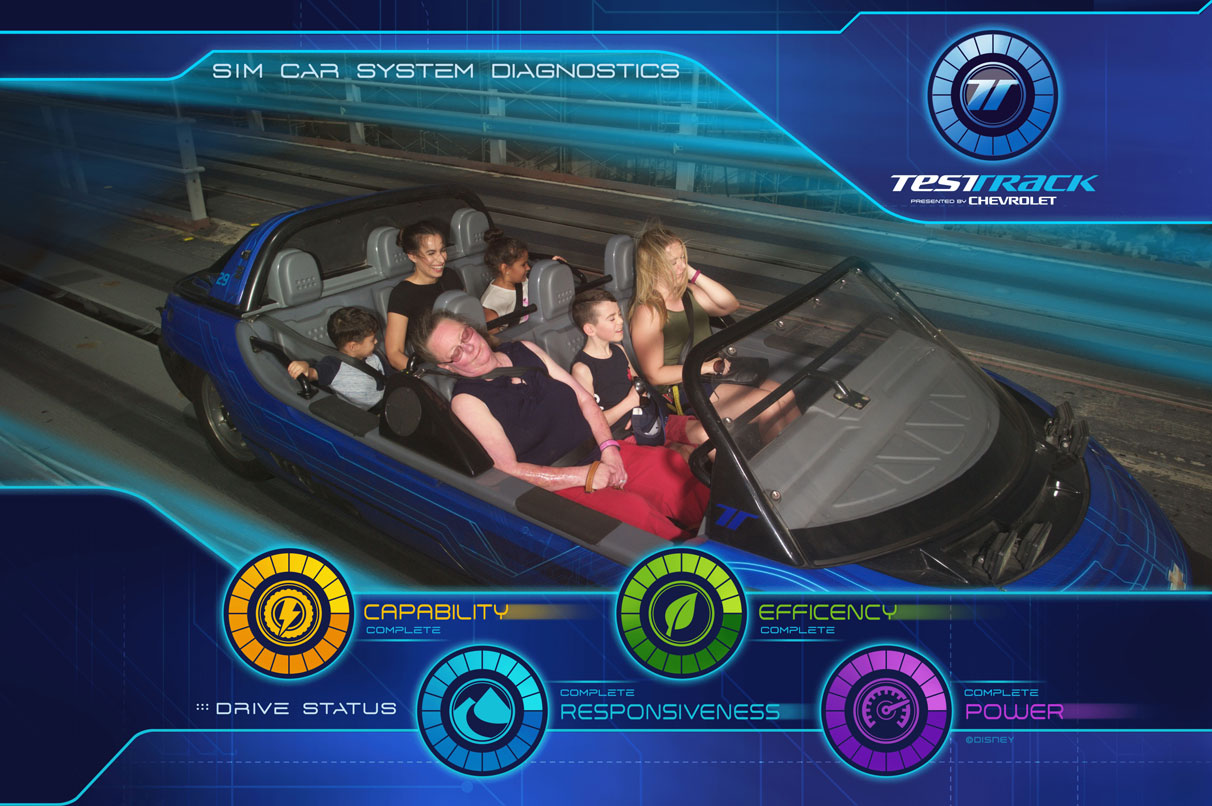 My second car won most of the Internal challenges and then the overall championship.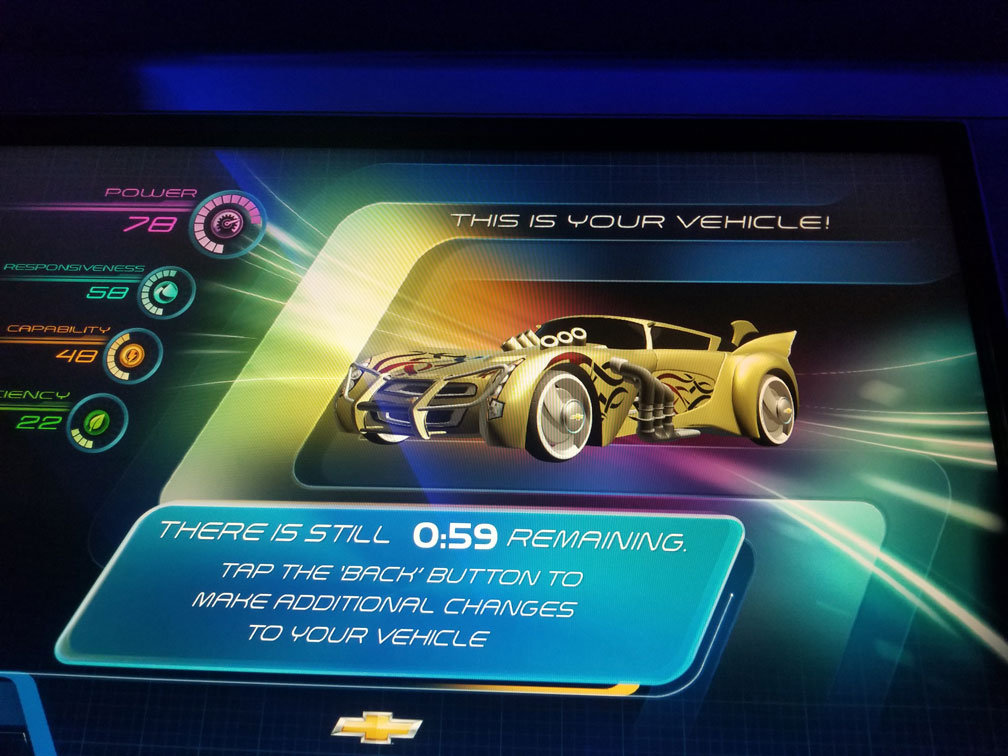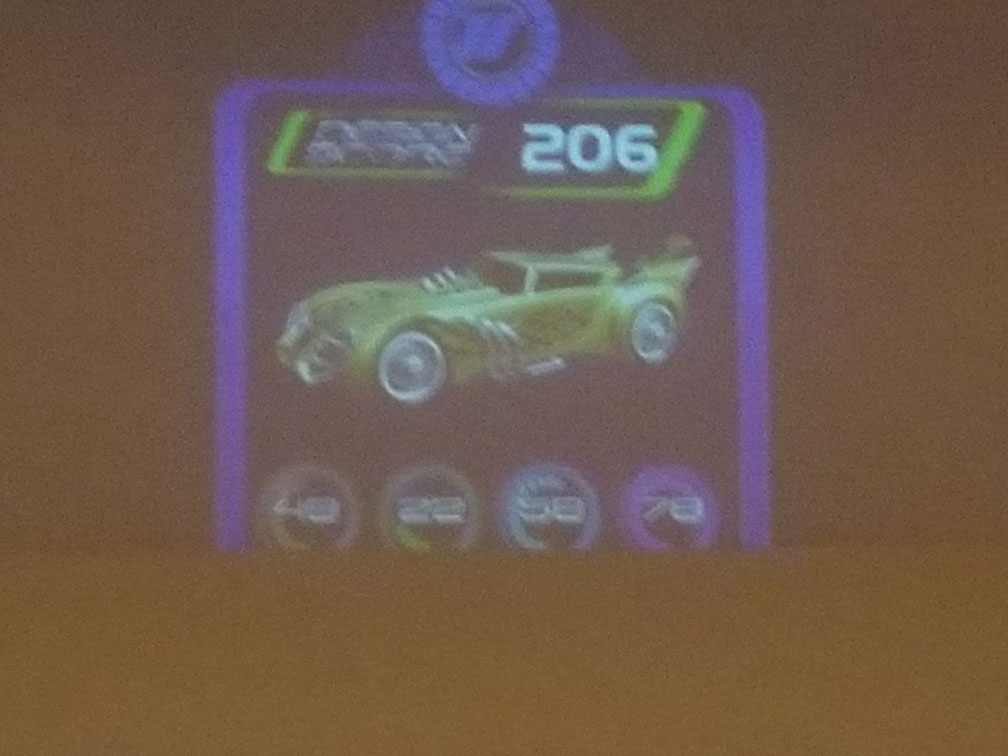 This car was so fast and exhilarating that I scared myself to death!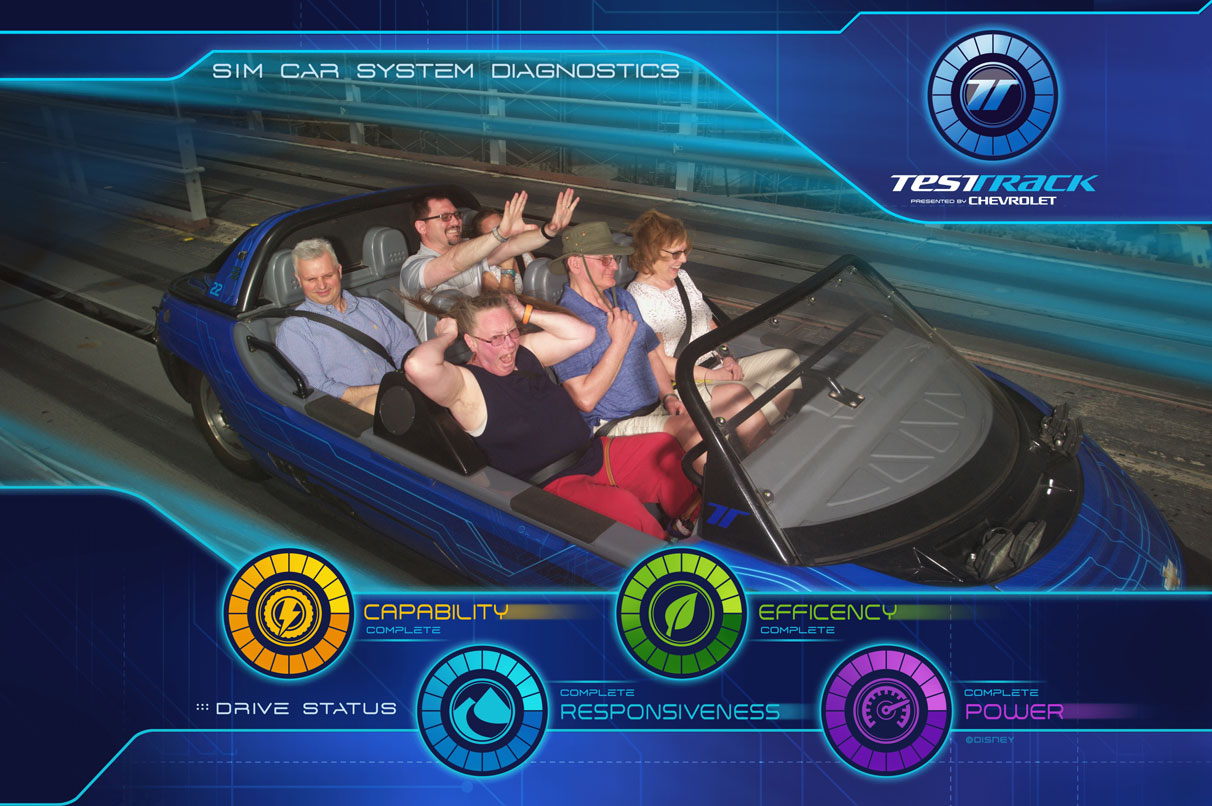 At this point we met up with Pam and her Mom, JJ. Pam and I went on Mission Space Green Team with mine and Fran's FPs.

Then we went to the Festival Center to purchase some merchandise. On the way there we saw some of our first topiaries.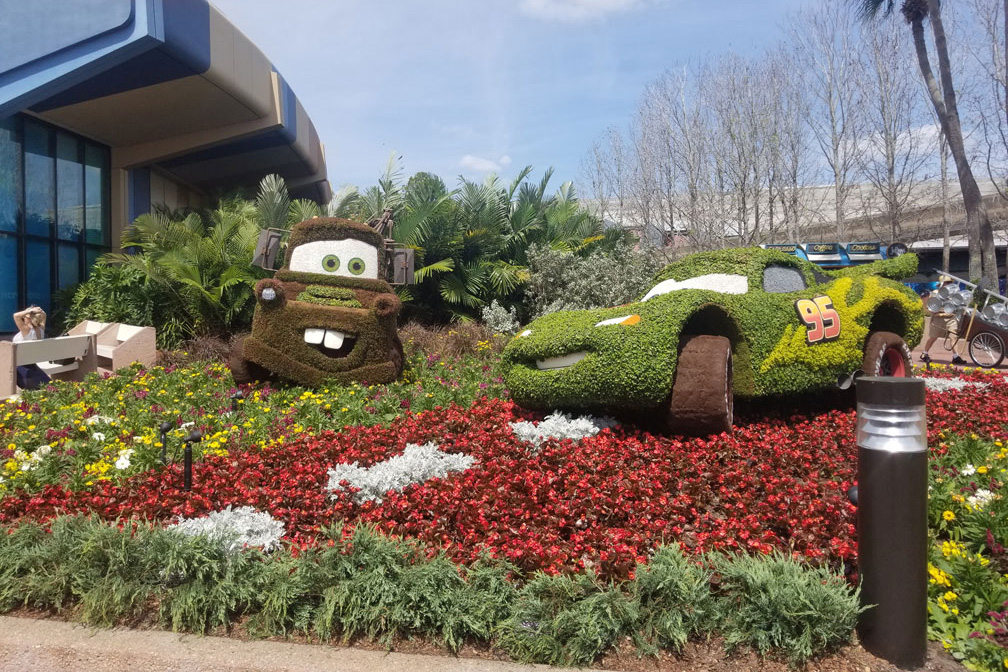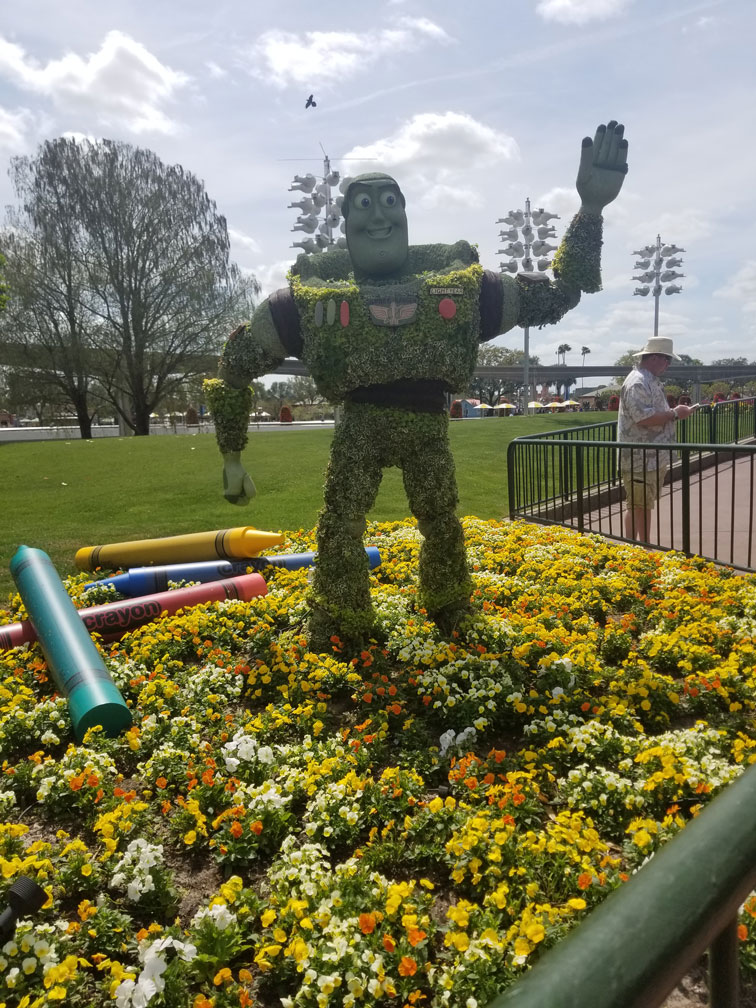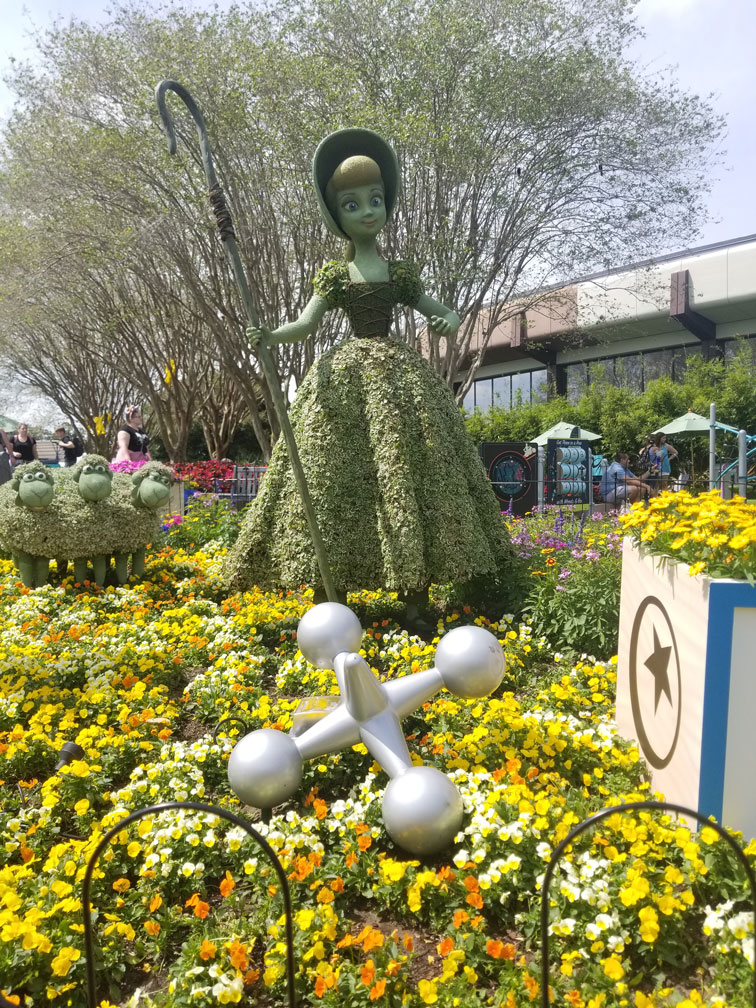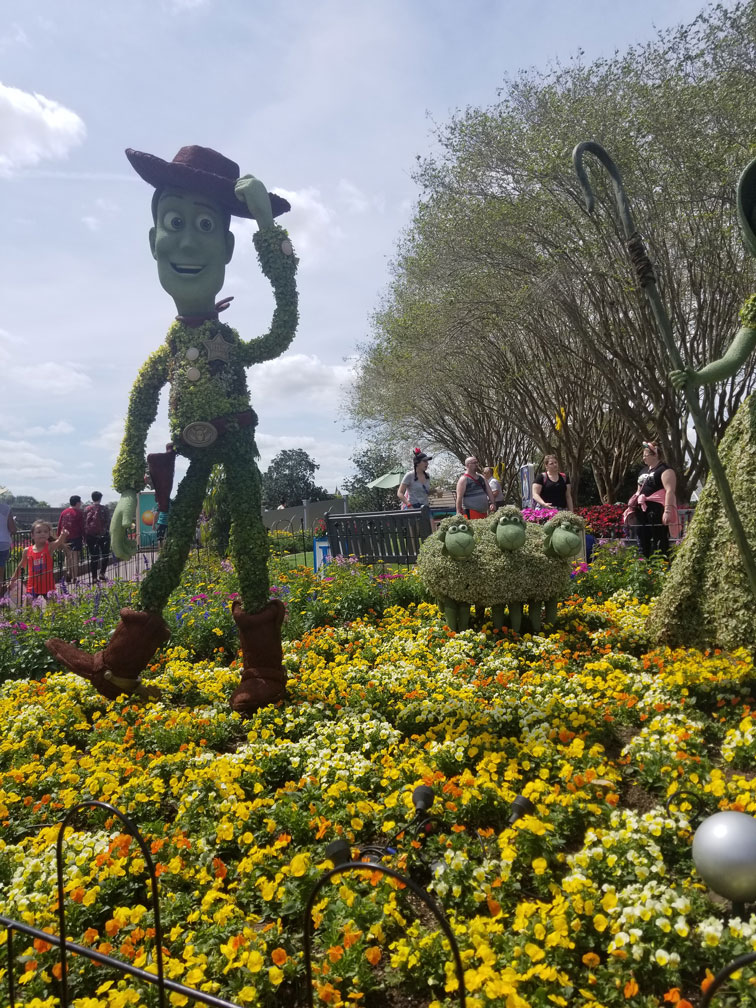 After Fran did some damage at the Festival Center and I got a shirt, we were off to sample some booths.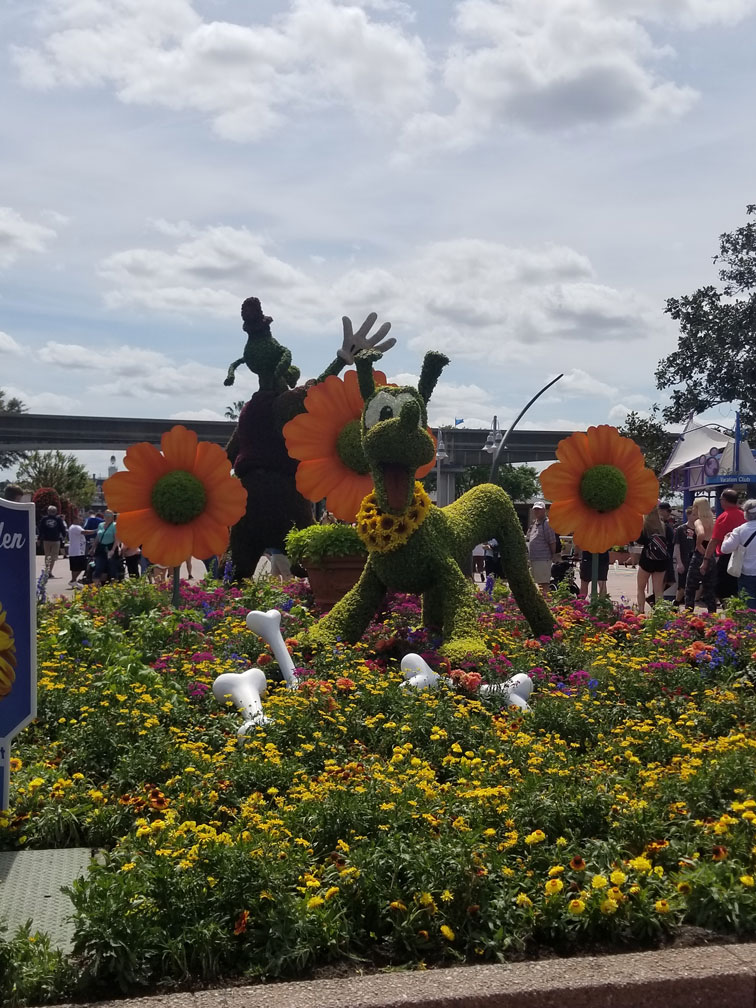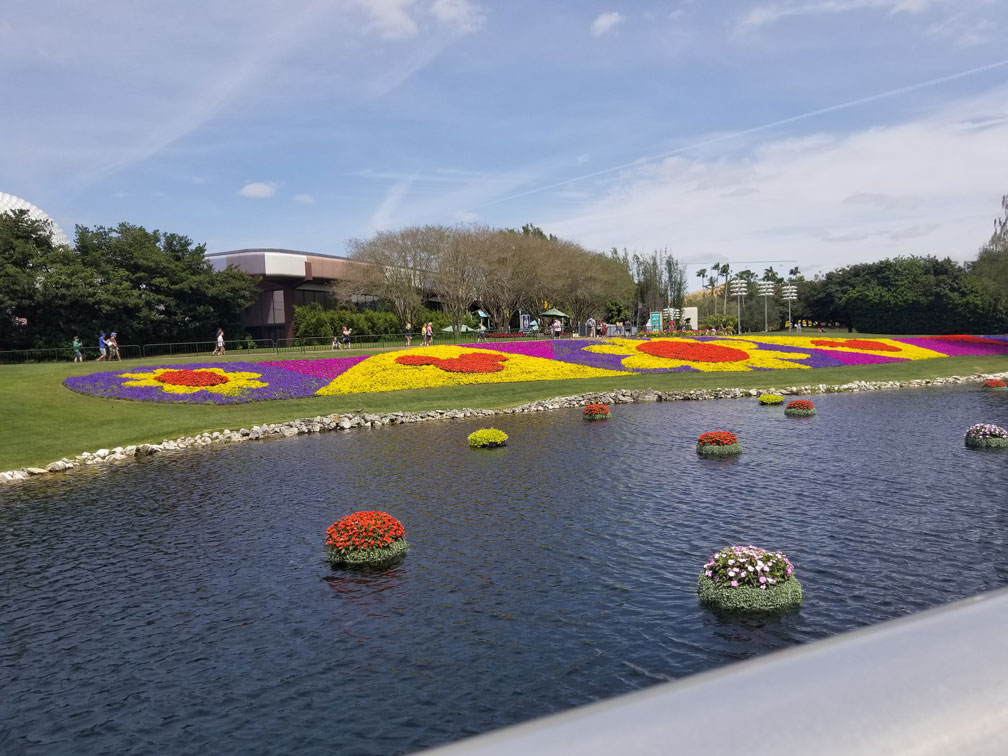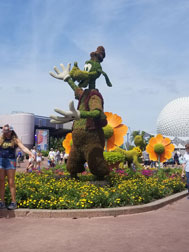 [Continued in Next Post]