I'm so happy, I could BOUNCE!
Here we are again! Another franandaj trip to WDW! And I think everyone reading is probably going to answer the question posed in the title of the TR with a resounding "YES!" But how did we get to that point, you ask? Well you will have to read along to find out. I chose that as the title over the other choice which I'll explain below.

By this point I've written so many of these things, I'm not exactly sure what I can tell you about us in the introduction that you don't already know! So hmmmm, let's dig into the archives and see what I can come up with.

We'll come back to that! But first, this trip is a little different, it's not just us, this time we're taking my parents to WDW for their second visit. My parents are both retired and have been for a while. The first trip where we took them to WDW was back in 2010, but I was new to the DIS and wasn't writing TRs at that time. I did a dining review, but I think that was my very first full fledged report.

My Dad really enjoyed the last trip because I remember him asking if we would be going back while they still lived in their old house (my childhood street address). I'm not sure my Mom enjoyed it so much as her answer to my Dad's question was cynical enough to lead Fran and myself to believe that that we shouldn't take them back anytime soon.

My Mom is a big flower person. Her yard is like a botanical garden of Irises complete with identifying tags telling which varietal you are viewing. She is a member of her local Iris Society as well the Chrysanthemum group. She also judges festivals in the San Jose area. So we figured that perhaps traveling during the Flower & Garden Festival might be the thing to entice her. In fact her FB employment is "Iris Grower at home." Here's some of her posts from FB.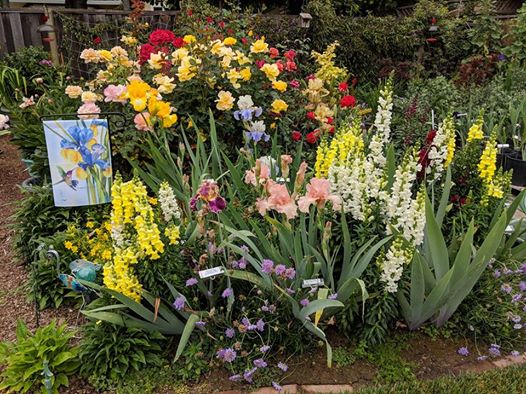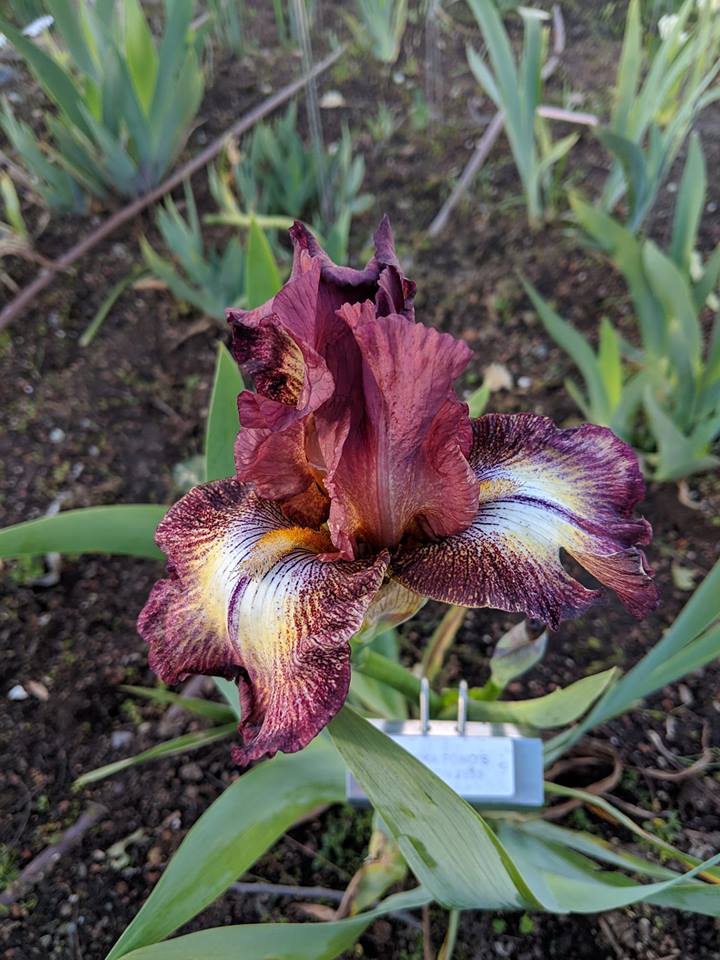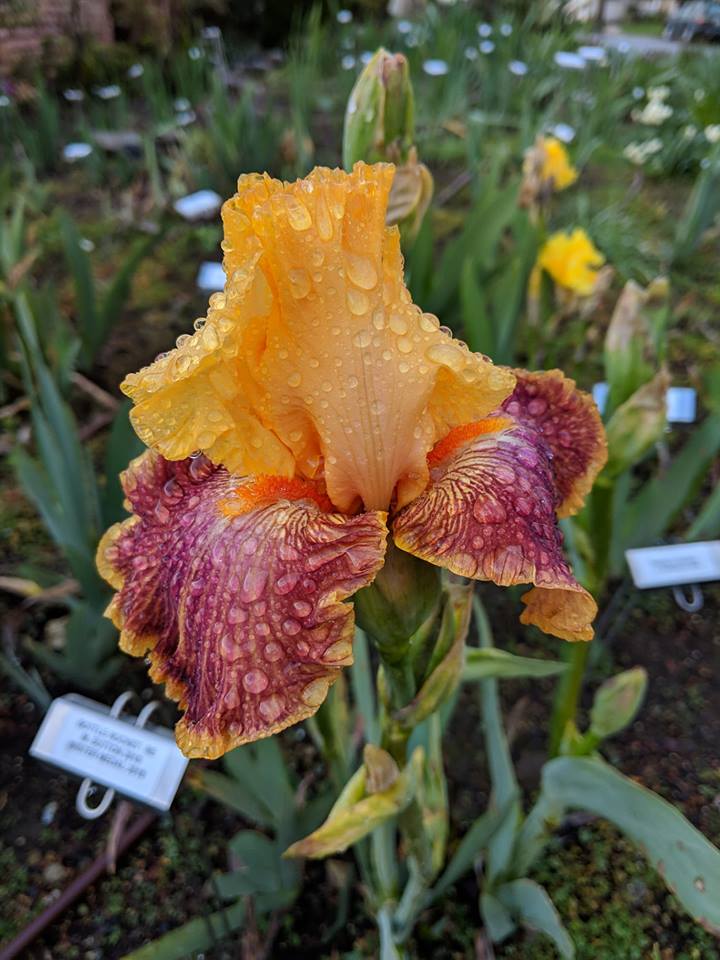 My parents are also avid birders. That means when they see a bird, they start to go all technical on it. When you or I look at a black bird perched on the fence we think, oh there's a Crow. However, during the first part of the trip, my parents were having a friendly dispute as to what exactly it was and finally they decided that it was a Boat-tailed grackle. The alternate choice for a title was "What kind of grackle is that? Common? Boat-tailed? Greater Antillean?"

So I think you see how I chose the current title! So let's go with the obligatory introduction photos.

Here we all are at WDW in 2010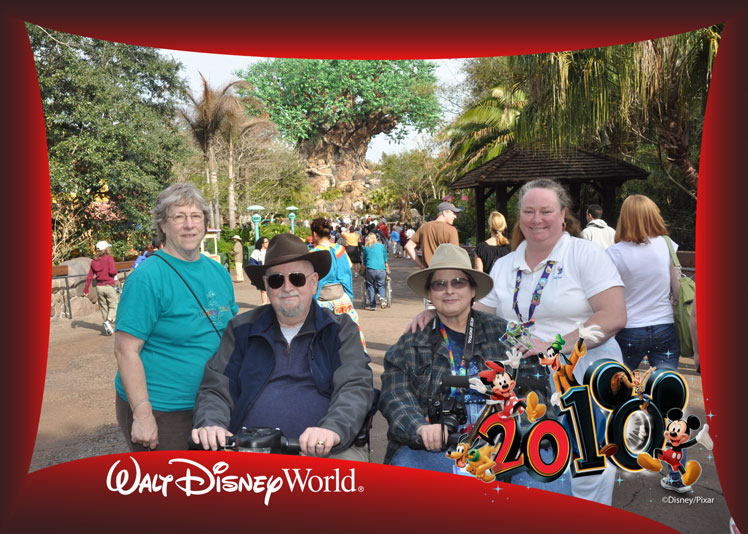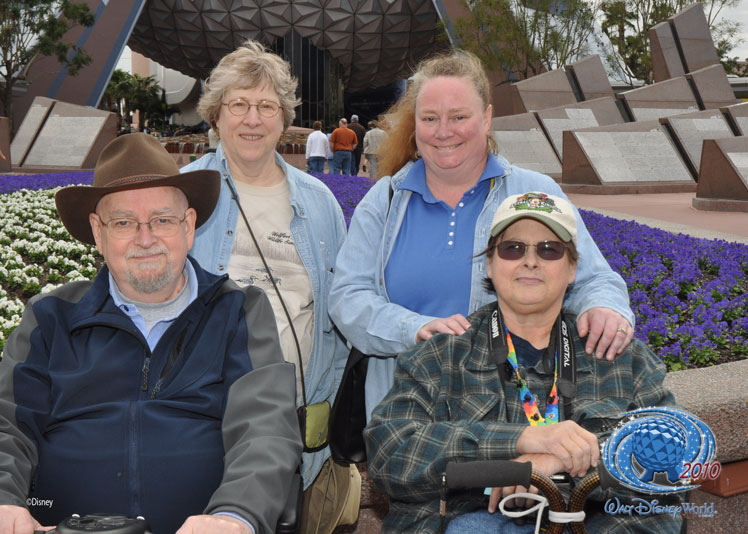 If you've followed along on my other TRs, you'll know that we have traveled with my parents before, we took them on a Disney Cruise to Alaska a few summers ago.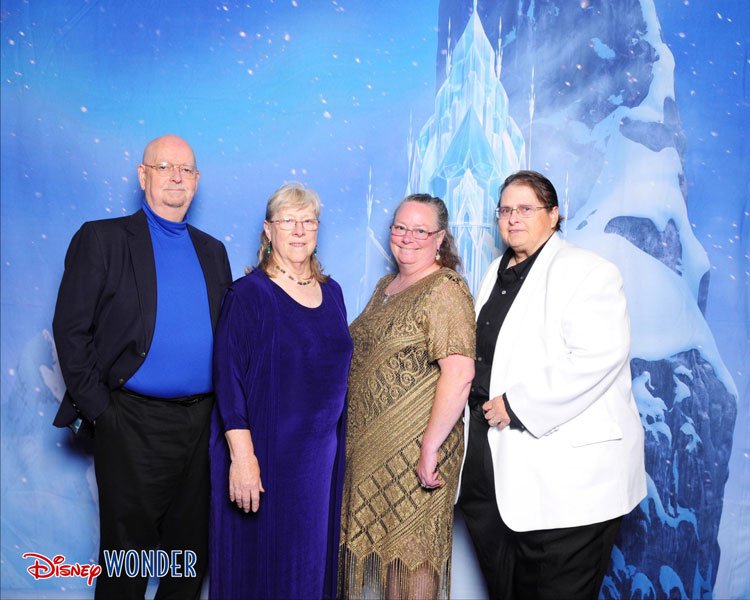 And they come to So Cal often to visit us, here we are at the Getty Museum a few years ago.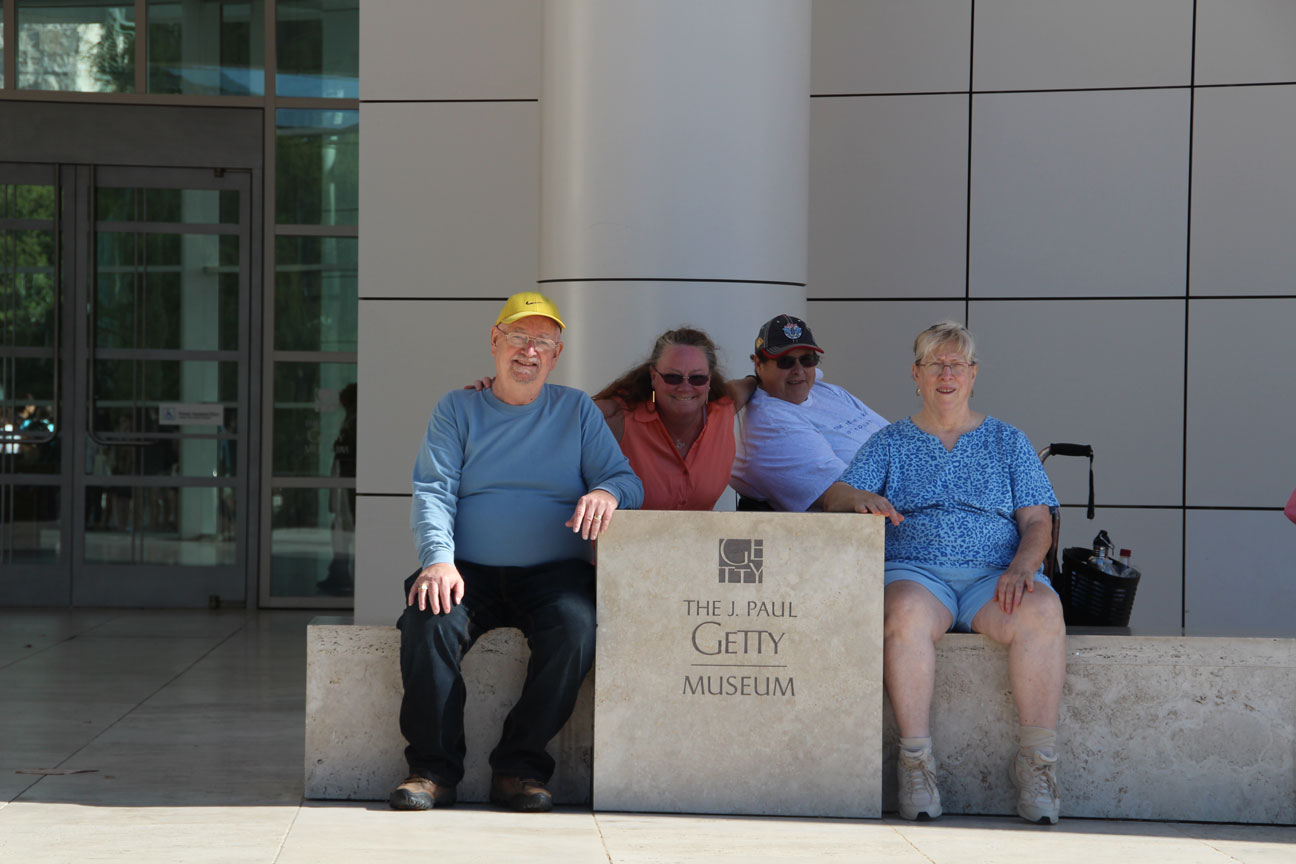 And the King Tut Exhibit last March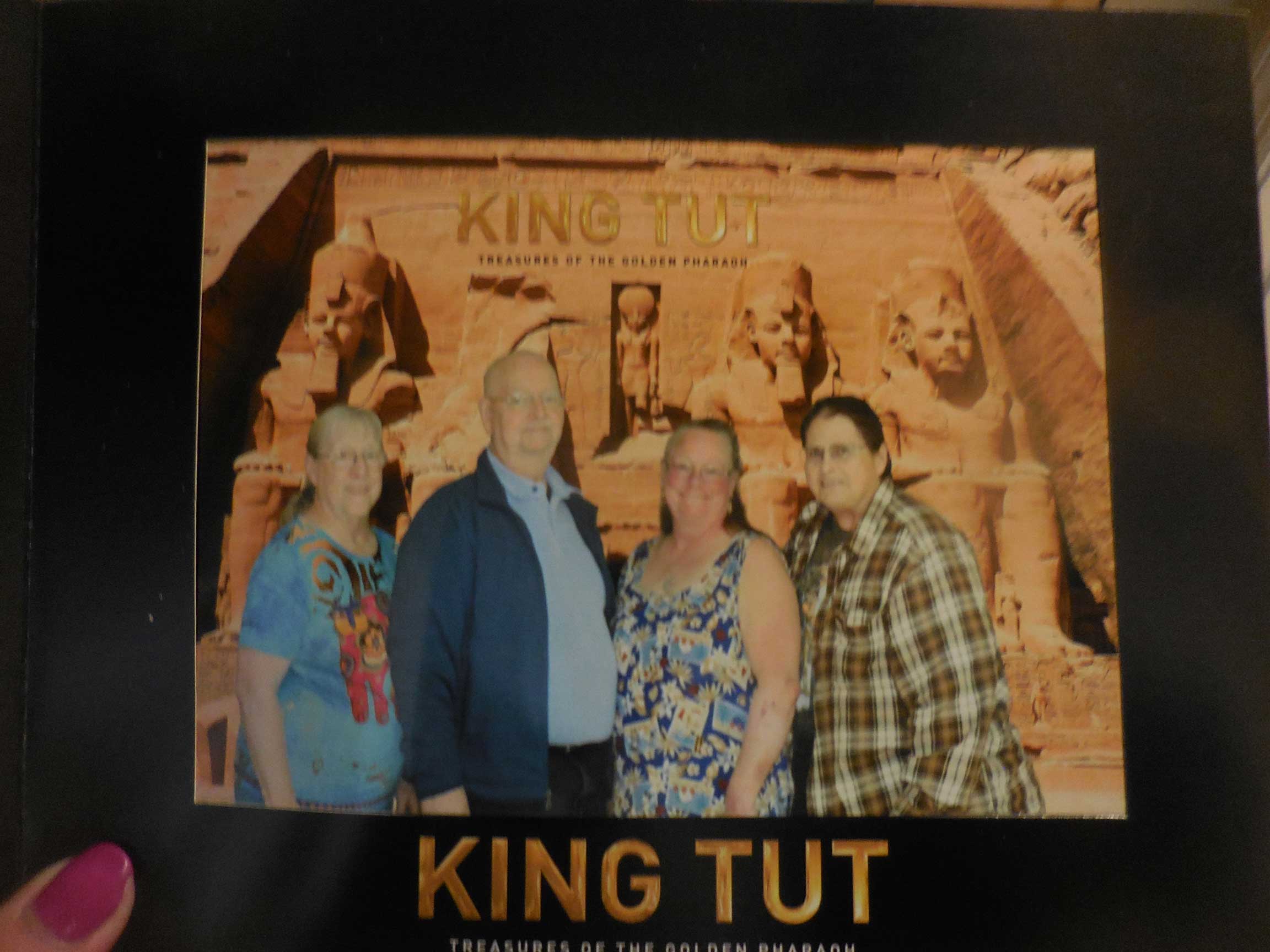 OK, so here's some of the things I've dug up out of the archives. Embarrassing childhood photos.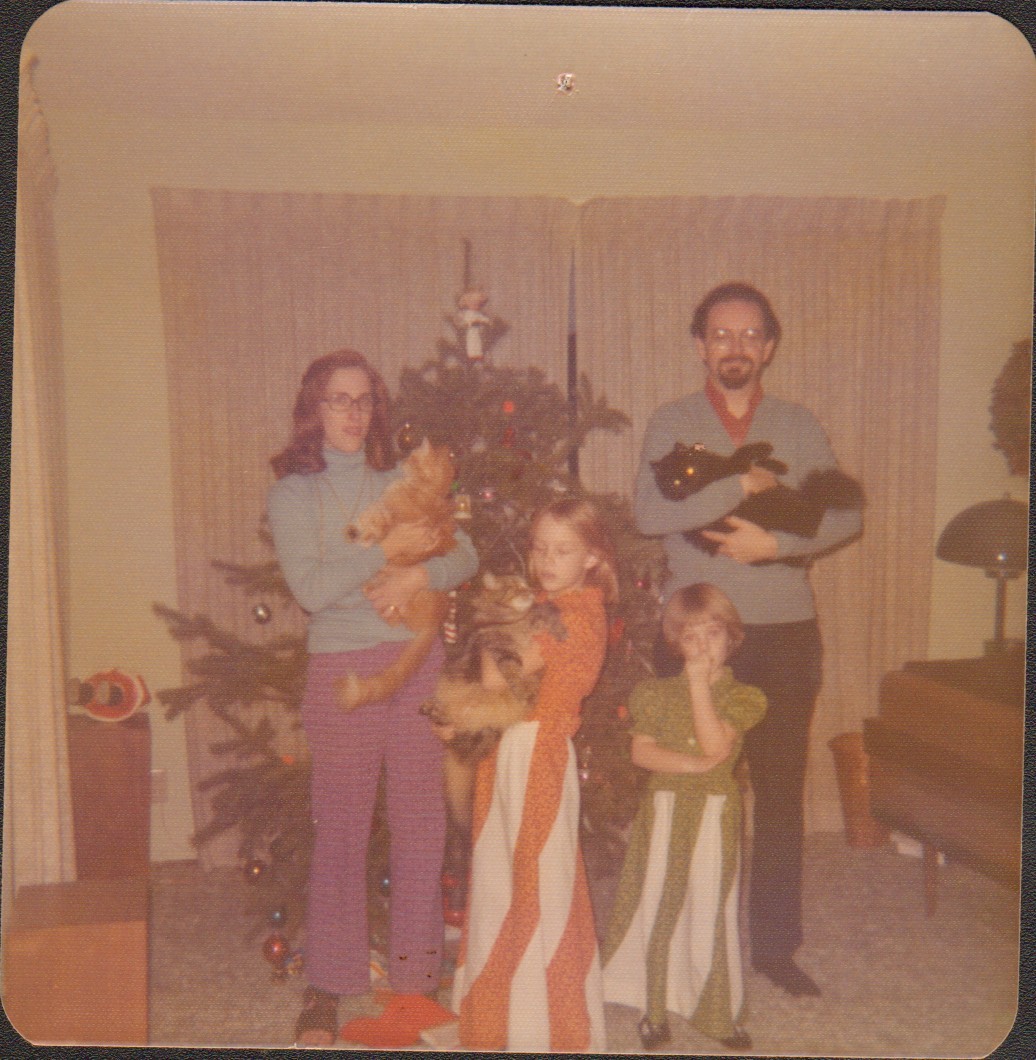 My first visit to Disneyland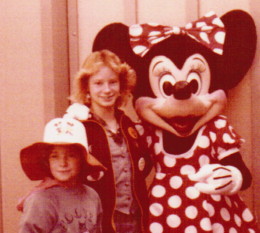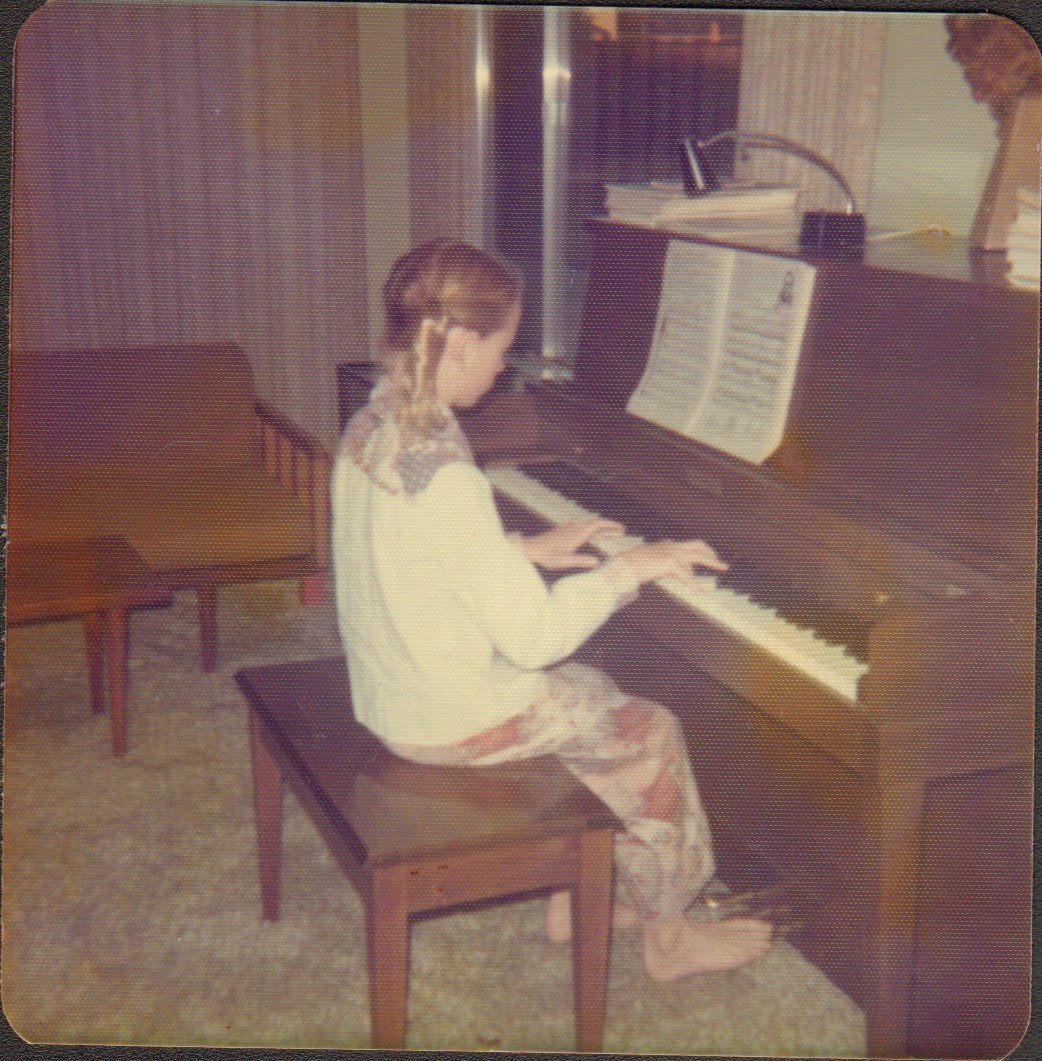 As you can tell I've been into music for a large part of my life. 87% to be exact, you might even know that I earned my degree in Saxophone performance with a minor in historical musicology. One thing that haunts all Music Majors is the start of semester auditions for placement in ensembles, so you can see why I didn't stop practicing even on a 4WD Camping trip to Canyonlands, Utah, back when I was in school.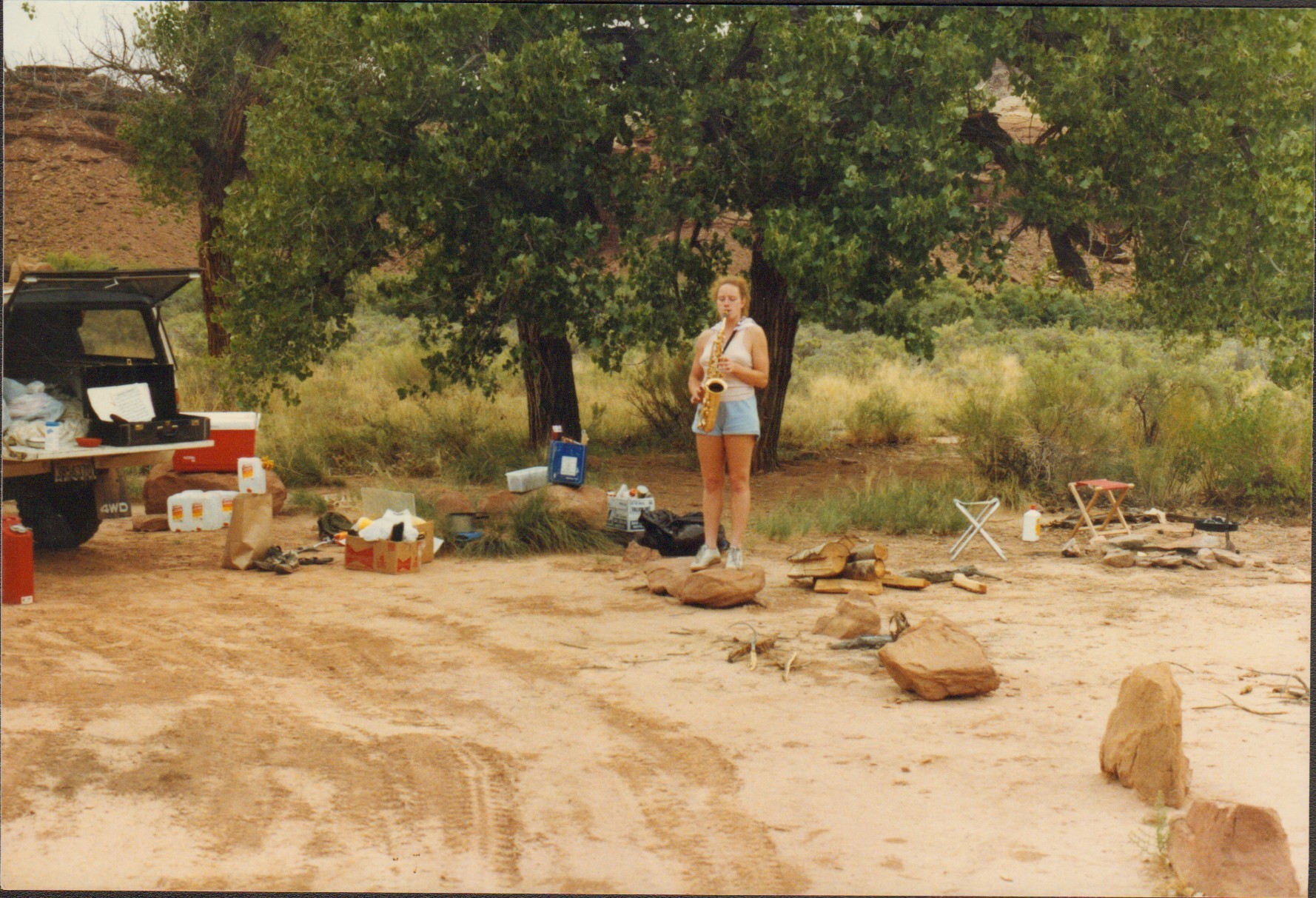 I had hoped to dig up some childhood photos of Fran, but her family didn't keep albums, and the few that I have of her were misplaced in the move. I suspect they are in my boxes of photos that never made it into albums when I switched from actual albums to digital sharing, so that's all you get for embarrassing childhood photos. However, I do have some photos from the past.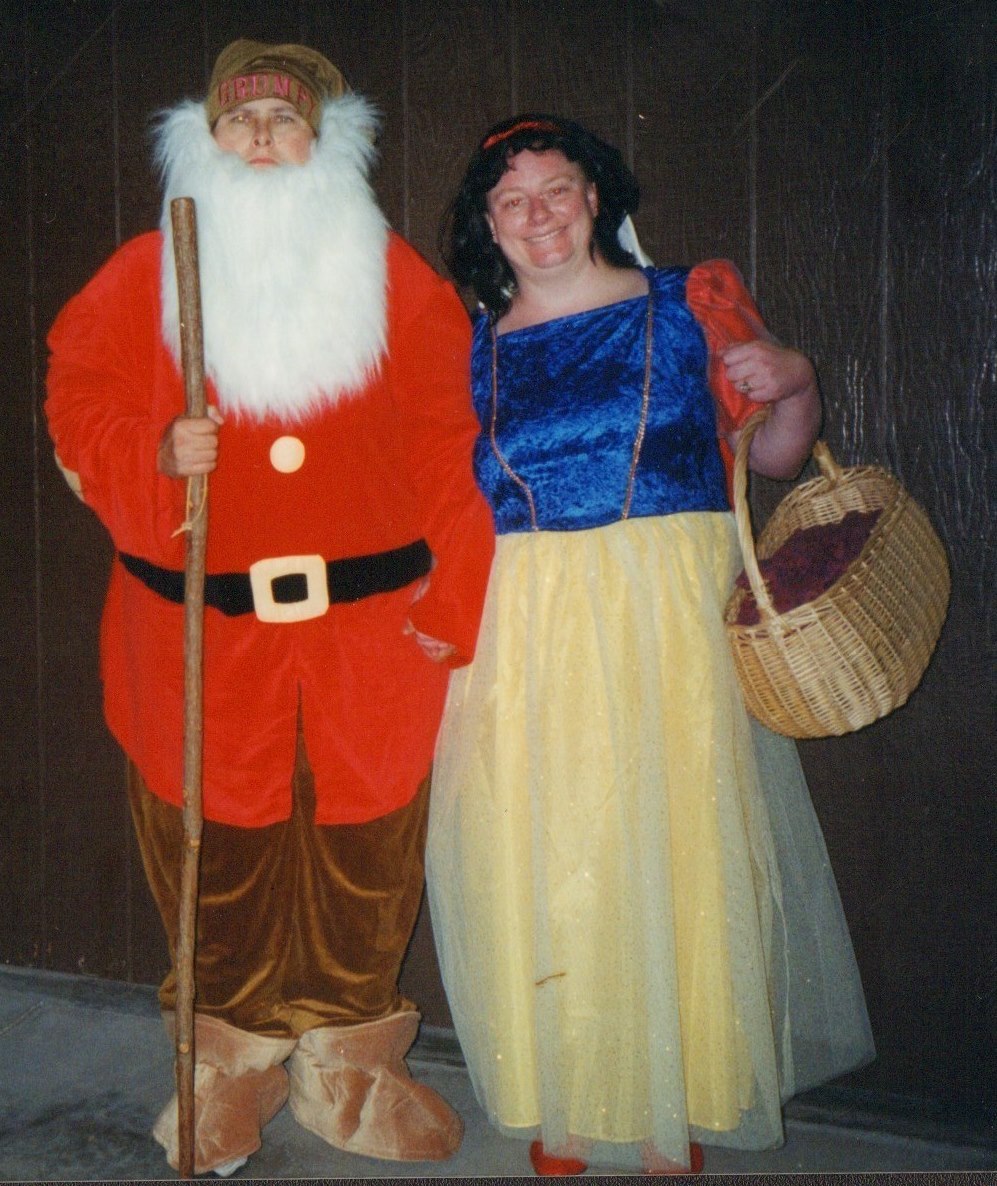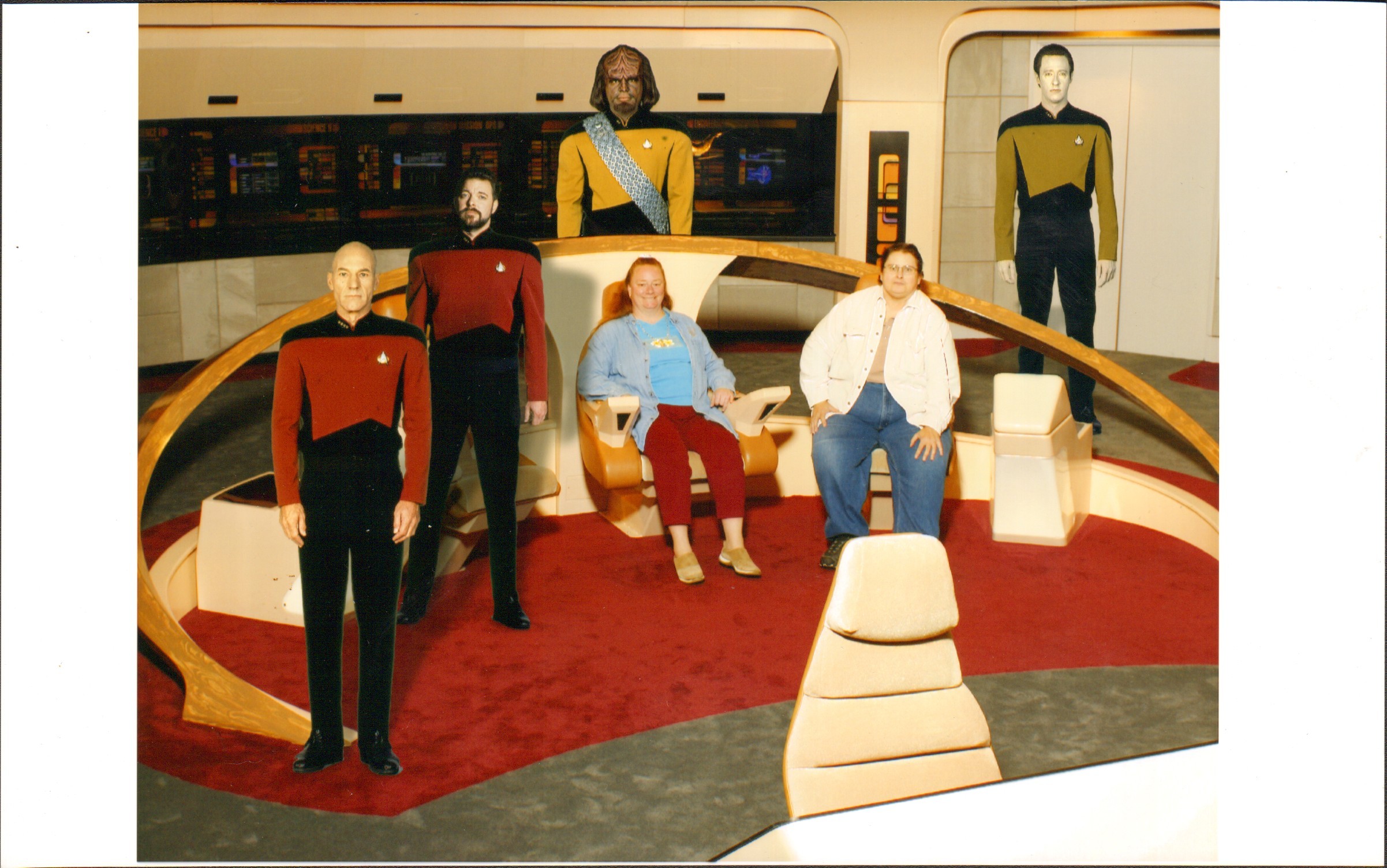 So with all that, let's get this party started!


Day 1


I bet you think I stayed up all night packing.



You would be wrong there! I finally got Fran to give me all her clothes that she wanted to take well in advance of the trip. That doesn't mean that I didn't spend most of the entire day before the trip scrambling. There were eBays to ship, a car to get from the shop, cat food to be divvyed up into meal portions, laundry to put away, dishes to be done (I still didn't finish this one), and a car to be packed.


However, sometime around 10:30PM, I crawled into my walk in bathtub for a bath/shower. I have no idea what time my head hit the pillow, but I'm guessing near 11:00PM.


In my last TR this summed up things pretty well, because right off the bat it happened again. We had a failure to communicate.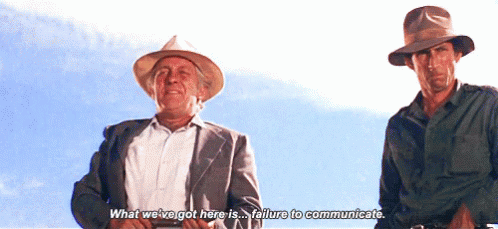 When Fran and I go places, we always run late, so we build in buffer time. I had said, "Let's target leaving at 5:30AM, that way when we run late, we'll be OK." I don't know if she didn't hear me say the word "leaving" or she thinks I'm a lot faster than I really am, cause she woke me up at 5:20AM. Not only did I have to get dressed, but I had to feed the cats, and load her scooter on the back of the car. Well it was ten to 7AM when we actually were on our way to the airport.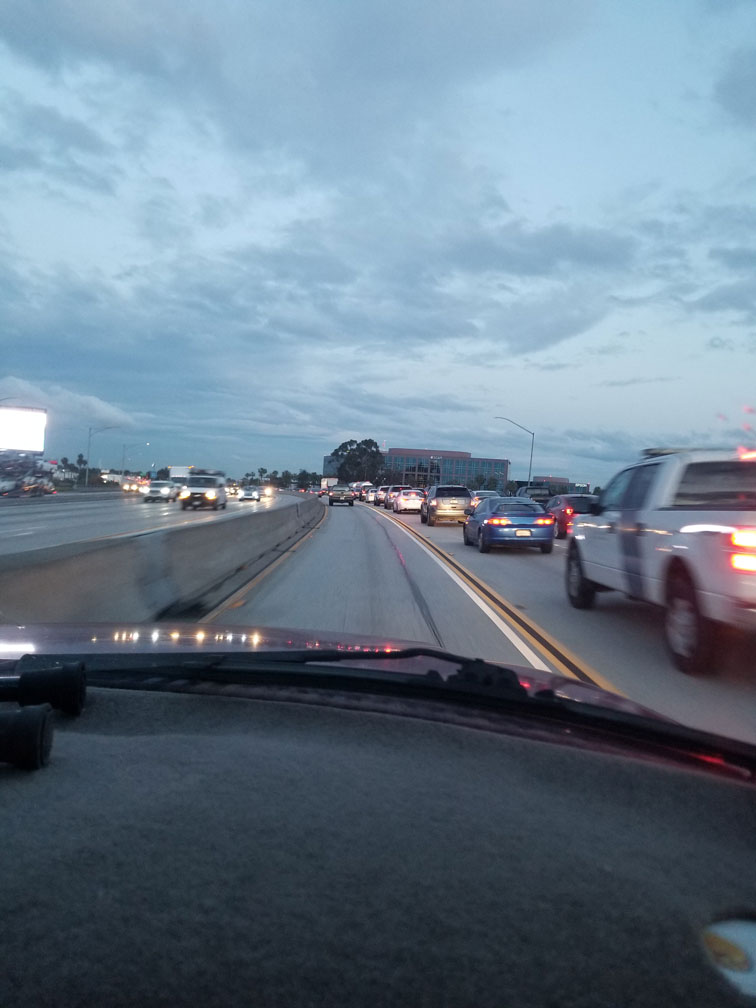 With traffic we didn't get there until after 7:30, they recommend that you get there two hours before your flight and we actually like to be there between 2-3 hours before our flight. Our flight was at 9:15.

In the past few months Fran has been feeling worlds better. If you read my last TR, you'll know that she was feeling icky all week on the cruise. Since then we have figured out her new meds, and she is eating more appropriately for the reaction. As a result, she had dropped a ton of weight. The week before we left, we took almost 60 pairs of pants and shorts to the thrift store because they are 2 or 3 sizes too big.

So with feeling better she is doing more physical stuff, and when we got to the airport she jumped into action and lowered the scooter off the lift while I got the suitcases out of the passenger doors of the SUV. Then she opened up the back and we sprung into action, I put the back of my scooter on the ground. In an Herculean effort, she picked up the bigger part of the scooter. "Please let me get that." I said, but she insisted. When I went to put the two parts together I noticed that the key (I keep it in the ignition so it doesn't get lost) was bent. I reached down to bend it back and the thing snapped off with half the key in the hole. Crap.

I was able to use the top part of the key to make it work, and we decided that we would just deal with it once we got to the resort. I have a spare key in my purse at all times, so that wouldn't be a problem, and I didn't want to have to deal with a rental scooter, they suck.

Fran started checking our bags curbside, I moved the scooter off to the side, flashed my ID for the agent, and took off in the car to park. Soon I was back on the bus to the terminal. One great thing about flying Southwest is that they are in the First Terminal at LAX so you don't get stuck riding the bus around forever, like with American that is in Terminal 4.

Since we were running late, we went directly through security. I love having PreChek, it sure speeds things up! And then we were at the gate. I think we had 6 minutes until they started preboarding, so no time to potty or even get any food.

We got good seats and thanks to SW and their policy that you can purchase a 2nd seat for certain persons, we had a row to ourselves. It may not be 1st Class, but you go what you gotta do.

Some of you may have seen this play out on FB, but while the other passengers were boarding, Fran turns to me and says, "What is the bad plane?" She shows me this card.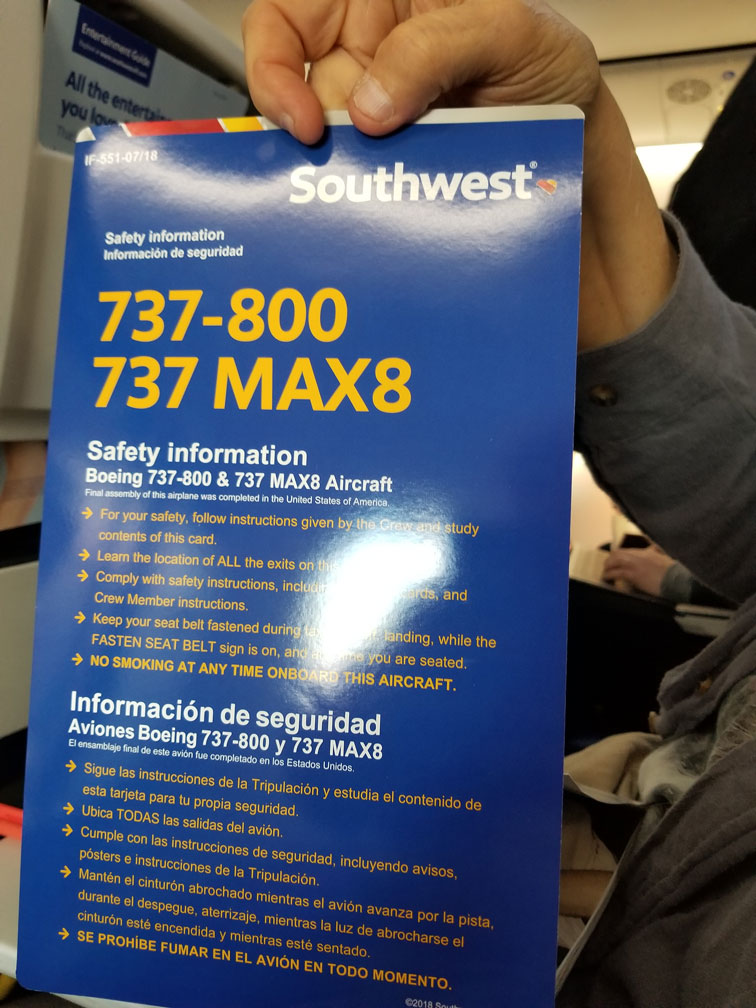 I posted it on FB, and this was probably one of my most ever commented upon posts! It got pretty hilarious, as long as we didn't die, which we didn't.

By this point we were starving, luckily we had brought snacks for the plane, so I started out by munching on our Ritz Cheddar Toasted Crisps. Once the plane leveled out, we decided to split one of the two sandwiches I had made the night before.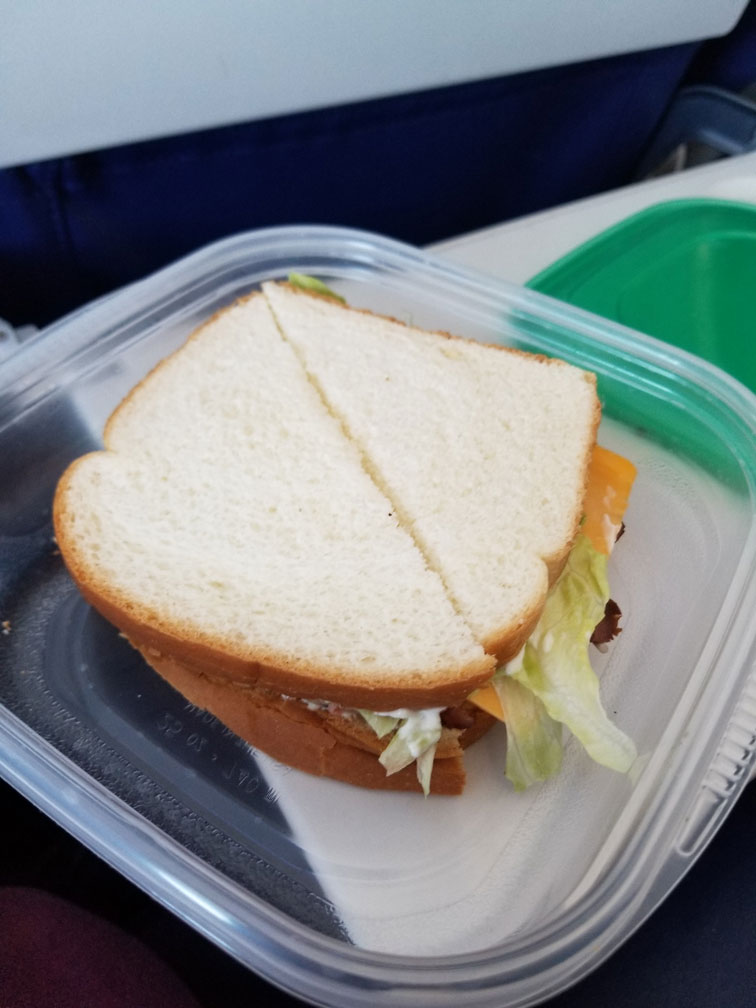 Roast Beef and Cheddar.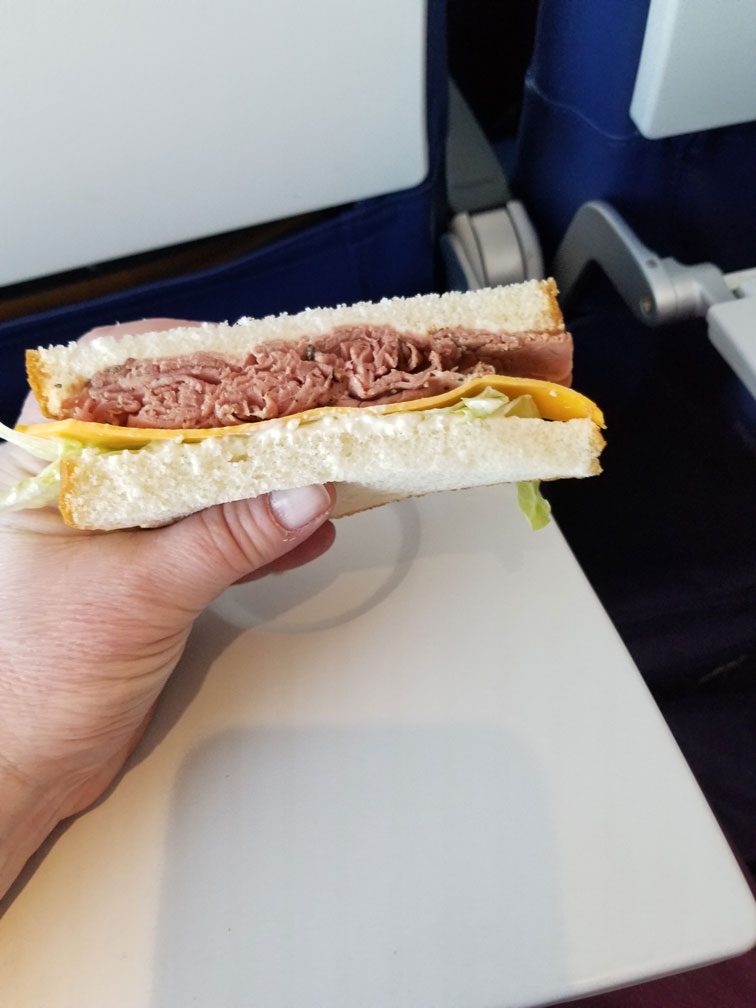 Once that was done, I got out my computer, purchased the WiFi package for a whopping $8 and got all caught up on everyone's TRs. I started a little bit of work on this TR as well, but mostly I put on my noise canceling headphones and listened to my Disney Playlist on Spotify. The trip was so turbulent that the Captain never turned off the Fasten Seatbelts sign, even the flight attendants had to remain in their seats for most of the flight.

The plane landed in St. Louis and this time we didn't wait to get off the plane like we usually do. We got right off and once we located the next gate, we headed straight for the bathroom!

Back at the gate, I charged my computer. I love how most of the seats now have built in plugs and such!

Soon they did the preboarding and we were back in our comfy row of seats. Well not so comfy, my butt hurt by the end of the second flight from sitting all day.

Once the plane leveled out, we enjoyed the second sandwich along with some more Ritz Toasted Crisps, and some of Margaret's Toll House cookies left from the other night.

I got the computer back out and worked on the TR, this flight was much shorter and pretty soon we were landing in Orlando. Twice today we skirted death. With only 31 of those planes in the fleet, I'm not sure how we got them for both legs. Just lucky I guess! And it's very possible that we were not on a MAX8 plane. On the way home, we had the very same cards in our seat pockets, so who knows. However, the very next day the US grounded the fleet of these planes leaving people scrambling for flights.

Here's the obligatory fake o rail shot.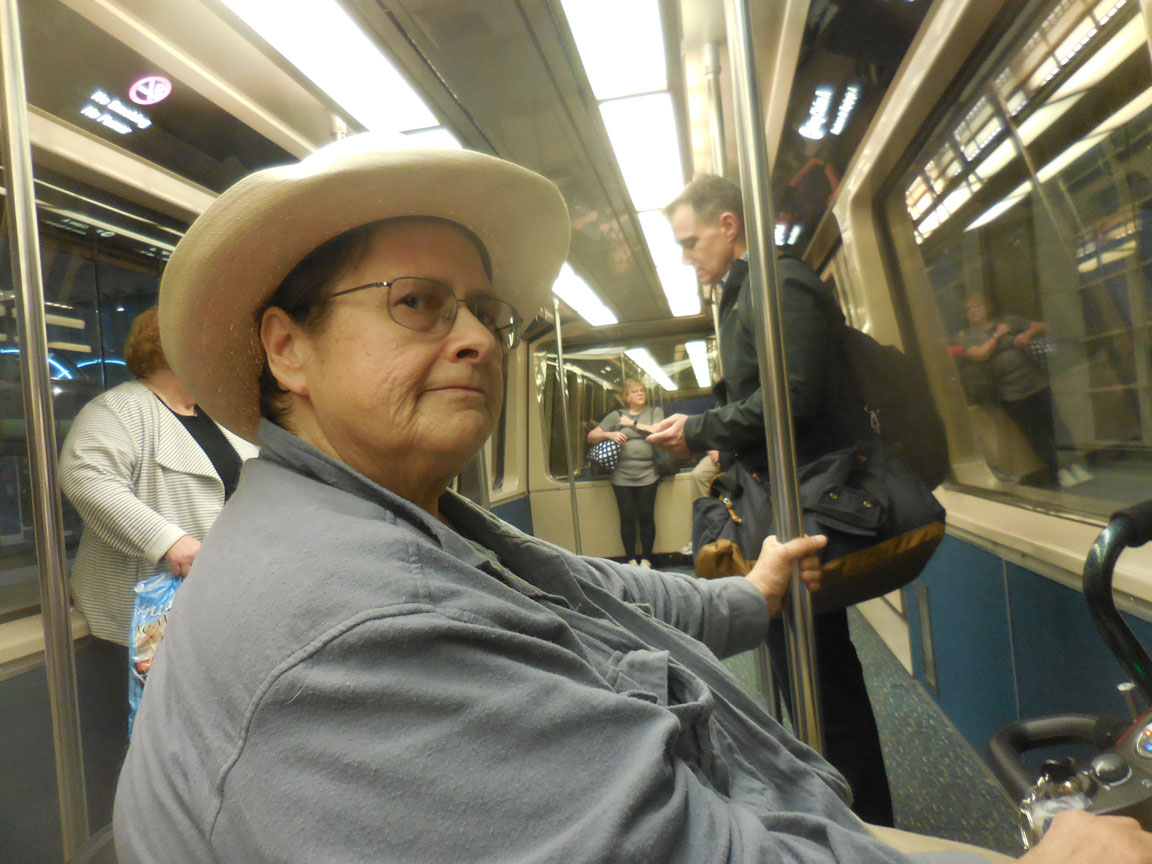 On our way to the DME we got sidetracked by this little retro candy shop. Fran passed it totally and I commented that I couldn't believe we didn't get sucked in by the candy store, and she's like, "What?"

So we turned around, and we ended up with a whole stash of goodies. She really likes Charleston Chews and they're not very common anymore.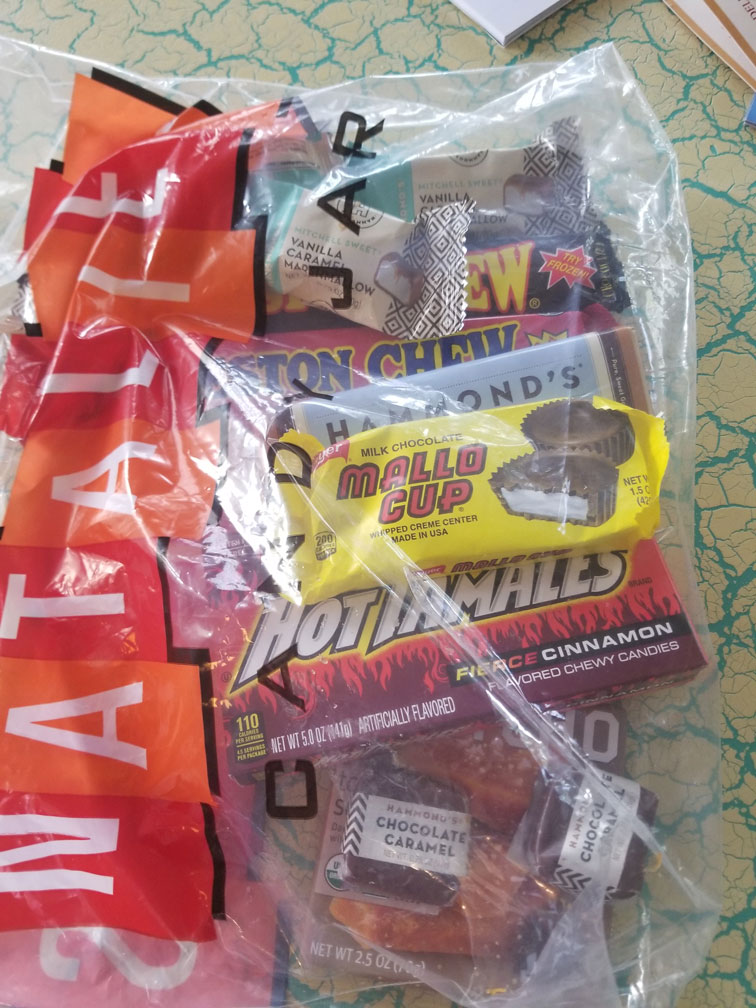 Soon we were on the DME and enroute to our home for the next couple days. Sorry it's not a better picture, it's the best of the lot.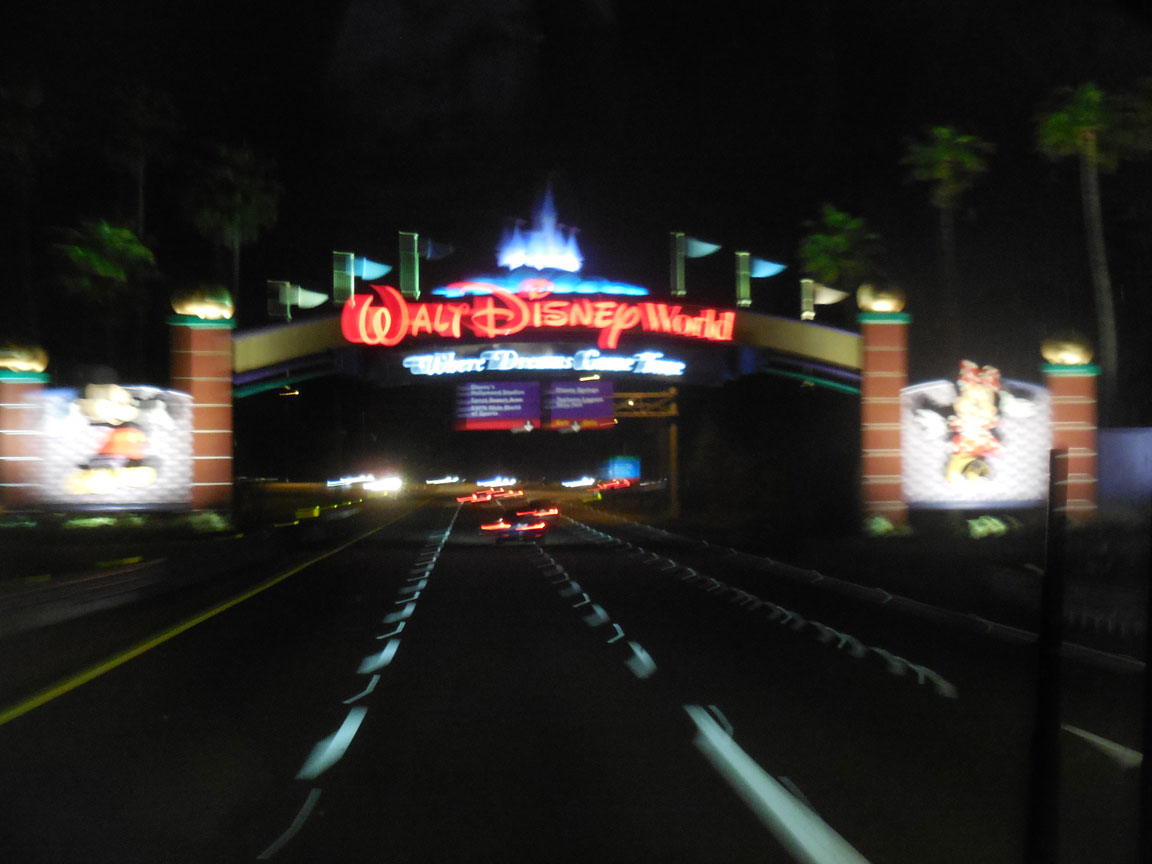 And I think I'll just leave it off there for the rest of our adventures for the evening.


Coming up Next: Holy Cow! What are we going to do with all this room?