Using Our Anytime Fastpasses!

Anyone else have A WEEK last week? I worked way too much overtime and it was just not a good week in the ER. All I can say is hug and spend time with your loved ones as much as you can because you never know what life has planned. We're about 3 weeks out from our next Disney trip and it's coming at a perfect time!

Back to June now where this report will certainly be going on WAY past our next trip because we're still on day 2 lol

-------------------------

When we finished our dinner at Ohana, it was about 5:30. The original plan was to stop at the Grand Floridian to finish our monorail bar crawl but there were fastpasses burning a hole in our MDE apps so we headed straight back to the Magic Kingdom.




So this monorail shot was as close as our bar crawl got to the Grand Floridian.


To no one's surprise by now (I hope!), our first stop was for a photopass photo on Main Street.


To my own surprise, I evidently changed shorts sometime between leaving the Poly and this photo. When?
Why?
I had brought shorts and a shirt to change into for After Hours but it's unclear to me why I changed my shorts and not my shirt lol.

Anyway, we had 4 anytime FPs each to use up. One from 7DMT going down before and 3 from the lovely CBR manager.

Our first stop was Peter Pan's Flight where we skipped a 65 minute standby queue.




After our flight, we did in fact land and walked over to 7DMT.

Unsurprisingly because of all the earlier rain, the fastpass line was backed up but we were on the ride in 15 minutes.

A nice unflattering ride selfie!




I'm pretty sure I take pictures and video through the mines each time we ride because I'm 6 and mesmerized by shiny things.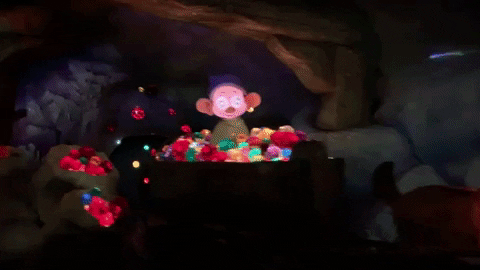 And a nice scary hag-witch to end your ride.




Our ride photo featuring our signature ride faces (me yelling and Mike just existing lol)




While in line, I had gotten a FP for Jungle Cruise opening at 6:20 and we got off the ride at 6:15 so we headed across the park.

As seems to be the new normal, the jungle cruise FP line was insane but they still seem to move it quickly since it only took 12 minutes to get on.




Say goodbye to all those people standing on the dock, you'll never see them again!




Fortunately there were no hippos in the trees here as rum isn't readily available in the Magic Kingdom.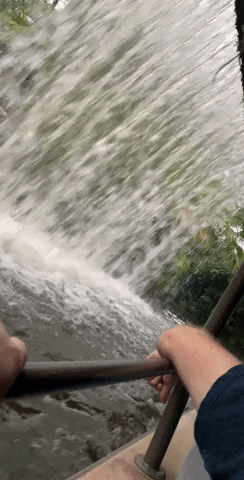 I'm a sucker for a good corny joke so the Jungle Cruise is always a hit for me!

At some point we decided we wanted to ride Space Mountain so that we could do both the regular and After-Hours version in the same day and also apparently do the most park criss-crossing possible so that was our next destination.

My notes and photos are kinda lacking at this point which, combined with the people in ponchos in my photos, leads me to believe it was raining again.




We used our 3rd anytime FP to bypass a 75 minute standby line and headed into space.




I'm not really sure what I was going for with my face in this photo
.

In the line, I made a FP+ for Winnie the Pooh, good immediately and then modified it to Buzz Lightyear, also good immediately!

So it was back into space to attempt to become galactic heroes.




I am completely terrible at scoring on this ride. I have looked up the tips to become a galactic hero umpteen times and I simply can't get any better lol. I never have a clue which laser is mine or what I'm shooting at. My ride photo depicts my feelings accurately.




We had one last anytime FP left and were not going to let it go to waste so we went back to 7DMT.

One in every bunch of rides I manage a decent castle photo from the ride and this was it.




And two unflattering ride photos of me where I apparently finally changed my shirt and Mike was unimpressed.


After our ride, it was 8:15 and Happily Ever After would be starting at 9:15 so we headed to Main Street to stake out a spot!

Up next: my fireworks viewing gets blocked at the last minute and we finally make it to After Hours!
​