Throw Up on the Lap Bars Please Part 2

When I left off, we were on our way into the hub to find the last Villains After Hours magic shot.

Of course some castle shots were required on the way.




In the hub, the second to last castle show was going on and even though we weren't stopping to watch, I took the opportunity for some pictures.




We went to a photopass photographer on Main street for some pictures and asked about where to get the last magic shot.




She directed us to a photographer not far from her to the left of the castle.

First we took a regular picture.




Then a scared one.




And finally, the magic shot!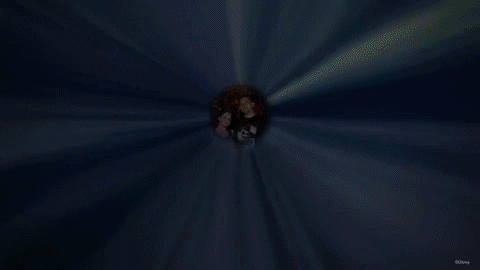 It was about 12:15 at this point and we had to decide what to do next. The last castle show was at 1 and we wanted to make sure we had a good view for it (I'm short remember) so we decided to just hang out in the hub.
​
Looking back on it, this probably wasn't the best use of time during an event we paid extra for but it's honestly one of my favorite memories from the trip. Since it was such a quick trip, we were go-go-go most of the time so spending some time sitting and relaxing, soaking in the atmosphere was a nice change of pace for a few minutes.
There were projections on the rocks in the water outside Tomorrowland for the event so we (I) needed pictures of them.




Since ice cream and popcorn is included with the after hours events, we got some ice cream, popcorn and water.




We sat by the Partners statue to enjoy our treats because really how can you beat the view?

One direction you have Walt and Mickey looking down Main street.




The other? A gorgeous castle.




I wish that was my view now.

When the castle show wasn't happening, there was a DJ on the stage.

It gave Magic Kingdom quite the club atmosphere.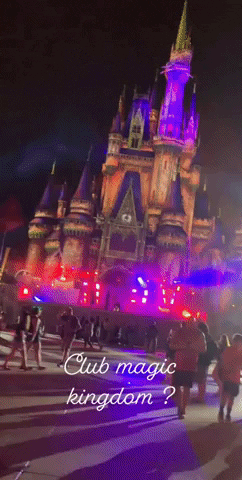 The high-energy atmosphere was fun and enjoyable but I'm not 100% sure how it fit into the villains theme.

Also, I'm not gonna lie- I was kinda shocked by some of the songs they were playing in a park that will only sell you alcohol if you're at a sit down restaurant. Then again, they aren't worse than the Country Bear lyrics lol.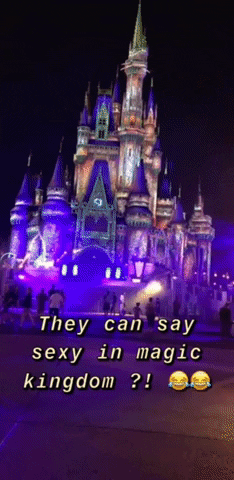 Sitting there made for some really interesting people watching.

After some pictures and listening to Drake sing God's Plan (video censored as it features my terrible singing voice), it was time for the stage show.


​