First, the title sucks, and for that I'm sorry. However, in my defense we just drove straight through from the World to southwest Virginia (in the process going from sunny and 80 to rainy/foggy and 34), so my brain is fatigued. You'll have to deal with my lack of imagination, I fear. Enough exposition--let's move on. . .
Introductions
LOML (Love of My Life), aka Luv, aka Luvvwl, erstwhile and current Disney expert--this was something like her 40th trip.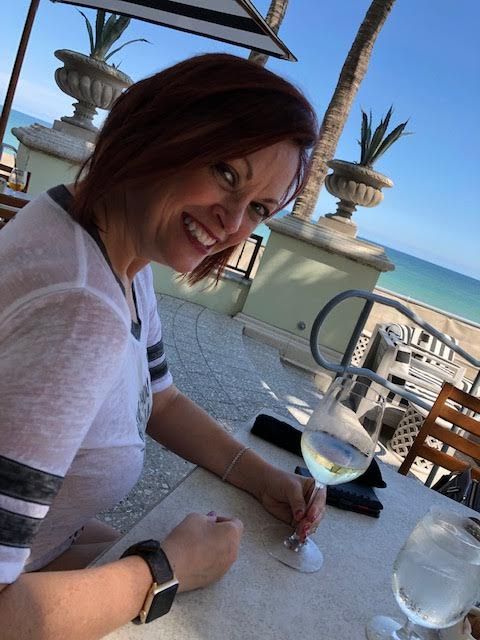 Sleepydog, aka Sleepy, aka Slydog, devoted to LOML above and only on about 20th trip. . .


(There's a story behind this face. . .)

Backstory
At some point, chances are we'll make the move from the Blue Ridge mountain area to the sunny, warm clime of Florida. Wait, breaking news! Luv has informed me that we WILL make that move. Now, back to the show. . .

As I was saying, if when we move, we want to be a bit more educated about locations. I have family in Indialantic, so are quite familiar with that area. Thus, we wanted to check out VB and points north as potential landing spots. Thus, thus, we wound up making a 3-night reservation at Disney's VB resort, the first time either of us have stayed there. Here are some obligatory pics of the resort and a view from our room.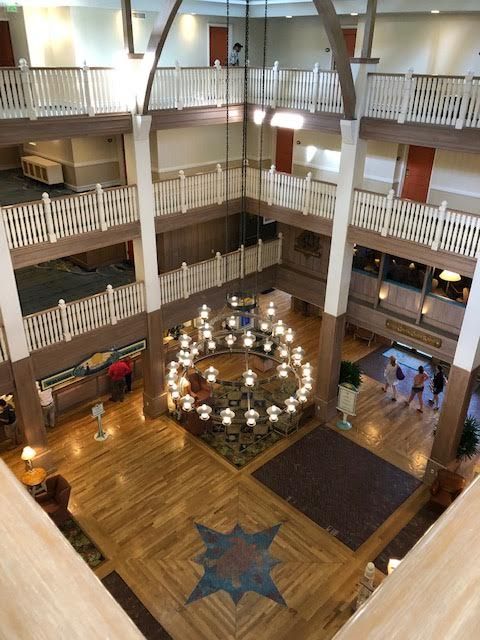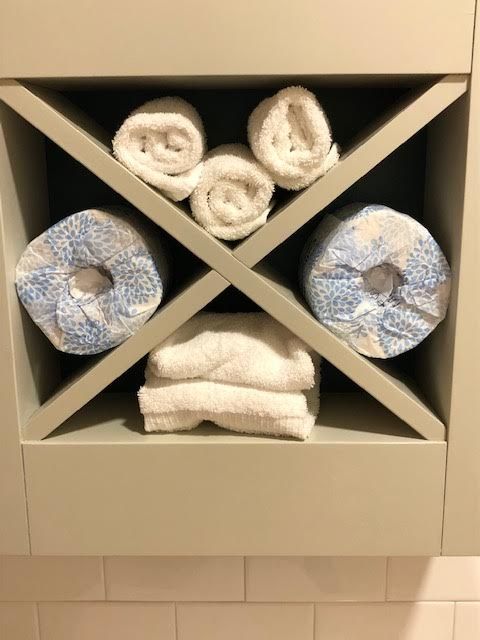 The room number 2415 which is the fourth floor in the main building and obviously has a gorgeous view of the beach.

It nearly goes without saying that the room wasn't ready when we arrived around 1 p.m., so we headed into VB proper for lunch where we opted for Cobalt. As you can see in the following shots, this restaurant sits right on the water--it's attached to the Kimpton Vero Beach Hotel and Spa. After having left rainy, cold weather in southwest VA, encountering virtually nothing but rain on the drive down to our overnight stay in Brunswick, GA, and then driving through more rain from Brunswick until we hit Jacksonville, we were ready for some sun. Wish granted.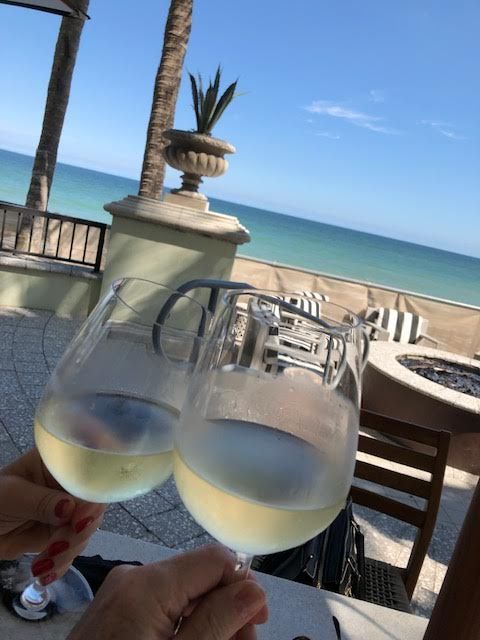 Two nice pours of Sauvignon Blanc awaiting our food. . .



Oysters on the half shell w/horseradish and a lovely mignonette, paired with. . .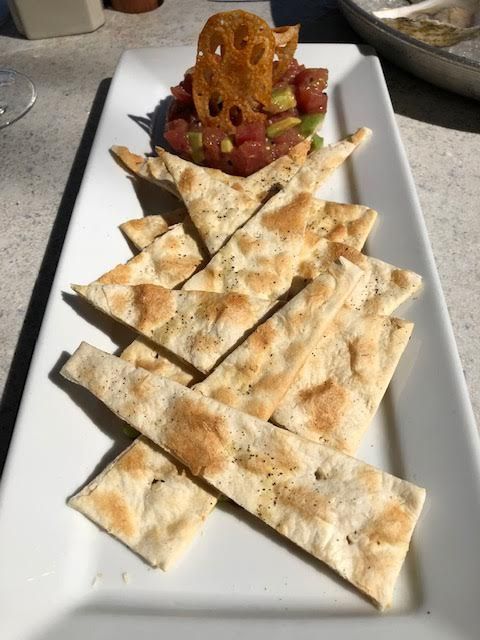 . . .tuna tartare served with pita crisps (they weren't) and crispy lotus root (it was).

The winner--envelope, please--was the wine! Okay, both food items were good with minor complaints. As you can see by the picture of the oysters, by the time they reached our table, the ice had largely melted which interpreted meant they'd been sitting for awhile (more on that in a moment). The tuna was excellent, but those pita crisps were chewy. Ahh, but this was such a lovely and light lunch after so many miles and hours in a vehicle. As you can see in the picture of the wine and the introduction photos, we were seated within a stone's throw of the beach, and it was sunny AND warm! Now, I would recommend Cobalt if for no other reason than the location (and the rather succulent Sauv Blanc); however, our service was subpar. Unfilled waters, lack of lemon after asking for it, no checking to see if we might want more wine (we did), and gaps between seeing our server. Two glasses of wine and two easily prepped items, right? We sat unattended and waiting on food for nearly half an hour. We flagged down a bus person for more water. Still, we were happy to be warm and have to wear sunglasses. Small victories are sometimes the best.

Well, that's enough for now. I'll add more pics and foodie stuff in a bit. Right now, it's time to catch up on work before actual work starts back tomorrow. . .
Slainte!